Huge vaccine centre launched to bolster UK's pandemic preparedness
A state-of-the-art vaccine research facility, where scientists will work to ensure future pandemics are stopped in their tracks and do not cause the same disruption to everyday life as Covid-19, has been unveiled.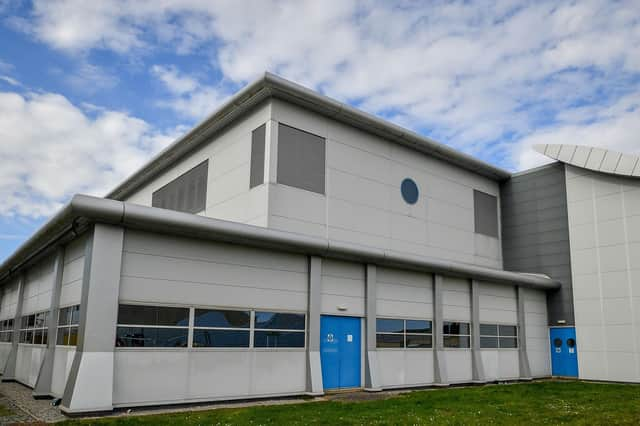 The Vaccine Development and Evaluation Centre (VDEC) is based at the UK Health and Security Agency (UKHSA) science and defence technology campus Porton Down, near Salisbury in Wiltshire.
Live viruses will be kept on-site in specialist containment facilities, with researchers looking at pathogens that do not yet have a vaccine, or ones where immunisation could be improved, such as flu, mpox or hantavirus.
Elsewhere, scientists will test emerging Covid-19 jabs on new variants, target diseases such as tuberculosis (TB), and are currently running phase one clinical trials on a potential world-first jab against Crimean-Congo haemorrhagic fever, a tick-borne virus which is fatal in about 30 per cent of cases.
Professor Dame Jenny Harries, chief executive of UKHSA, said: "What we're trying to do now is capture that really excellent work from Covid and make sure we're using that as we go forward for any new pandemic threats."
It is also hoped the facility will help the UK tackle "disease X" by enhancing preparedness for yet-to-be identified pathogens with pandemic potential.
Scientists will look at viruses and bacteria they already know pose a threat and evaluate the effectiveness of existing vaccines against them.
Dame Jenny said the term "disease X" is applied as scientists "don't know what the next pathogen will be that will cause a pandemic" but said the UK needs "to be ready".
She added: "We don't know what it is but we can get ready for some virus families.
"We can guess a little bit; we can look at changing the epidemiology of different viruses, we can look at changing climate and start to estimate, but we will never know 100%.
"What we try to do here is keep an eye on the ones that we do know. For example with Covid, we are still here testing all the new variants with the vaccines that have been provided to check they are still effective.
"But we are also looking at how quickly we can develop a new test that would be used if a brand new virus popped up somewhere."
The launch of the facility comes after the publication of the UKHSA's three-year strategy.
The blueprint outlines how the organisation will prepare for, and respond to, future hazards, which includes improving health outcomes via vaccines.
The UK's preparedness for a pandemic came under the spotlight earlier this summer as part of the first public hearings in the Covid-19 Inquiry.
It heard that previous governments had focused too much on preparing for an influenza pandemic rather than other types of pathogens, with former prime minister David Cameron admitting it was a "mistake".
Professor Isabel Oliver, chief scientific officer of UKHSA, said: "We need to be prepared for all threats, including those that have not been detected yet."
Comments
 0 comments
Want to join the conversation? Please or to comment on this article.