Since March 2020, children in the UK have experienced a continued decline in their mental health, illustrated by record numbers of child referrals for mental health care last year.
Equally, a rise in screen time usage and inactivity during the national lockdowns contributed toward a growing risk of childhood obesity, with subsequent implications for the healthy development of the younger population.
Now, I am well aware that exercise is not a cure-all for the complex and nuanced issues faced by young people today. However, as the incoming director of sports at Merchiston, I strongly believe that sports can and should play a part in helping children manage the devastating effects of Covid-19 and paving the way for a healthy future.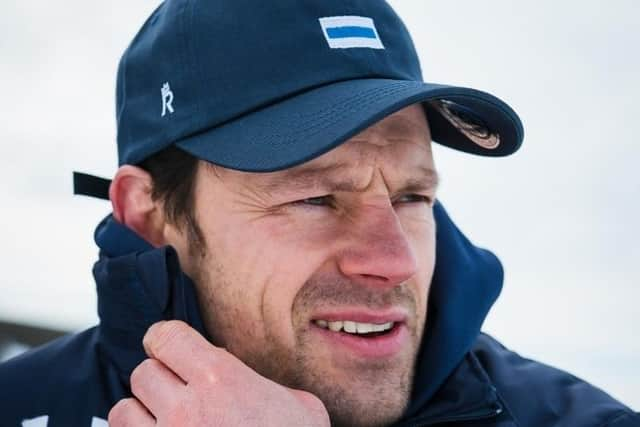 Good mental health is built on good physical health
The mental health benefits of physical exercise are well documented, with numerous studies attesting to its potential to reduce symptoms of depression, psychological distress, and anxiety.
As low mood and anxiety continue to affect children following the pandemic, encouraging participation in physical activity must be a priority for schools.
Offering students a variety of options – from team sports like football, rugby and hockey, to solo activities including athletics, dance or gymnastics – affords each child the chance to find a form of movement they truly enjoy. In this way schools can strengthen the mental resilience of their students, fostering greater levels of contentment, and reducing stress.
Playing catch-up
There is a worry the disruption to education during the pandemic left many young people with gaps in their knowledge, with surveys suggesting the significant loss of learning has contributed to an overall feeling of hopelessness and despair for the future.
While physical activity cannot reverse this disruption, taking part in just 20 minutes of physical movement has been shown to improve cognitive performance, boost productivity and enhance memory.
Young people with higher fitness levels even display superior concentration than less active peers. As we look to recover the lessons lost due to the pandemic, integrating regular
physical movement into the school day will support their ability to catch up on missed learnings and rebuild their confidence in the classroom.
A route to good physical health
The pandemic precipitated an already worrying trend toward childhood obesity in the UK, with increased screen time and reduced activity levels key factors in this trend.
Building out an enjoyable exercise programme in schools is a must to reduce the growing risk of childhood obesity and related illnesses. Finding ways to engage young people through diverse activities, from swimming to climbing, is key to aiding weight management, boosting energy levels and supporting the healthy development of the next generation.
By educating pupils on the importance of regular movement, and helping them to find a sport they love, we are equipping young people with the vital knowledge and skills for a healthy life.
The best of friends are made on the field
The physical isolation imposed during the pandemic put a temporary stop to child socialisation, impairing young people's ability to develop key social skills. Indeed, the education watchdog for England reported a rising number of young children are unable to understand facial expressions and have delays in communication.
Participating in team sports is one of the principal ways young people learn to co-operate, listen, and communicate. At Merchiston, boys build life-long friendships on the pitch as a result of working together to achieve a shared goal.
It is through sport that our boys socialise with their peers, overcoming challenges and celebrating successes together. As a former professional rugby player, I have experienced and witnessed the overwhelmingly positive impact of sports first-hand.
At a time when children are struggling to grapple with the aftermath of the pandemic, exercise is an empowering and vital tool for young people to manage the complex and varied challenges they are facing. As schools, we should not underestimate the potential of sports to help our young population heal from the long-lasting consequences of Covid-19.