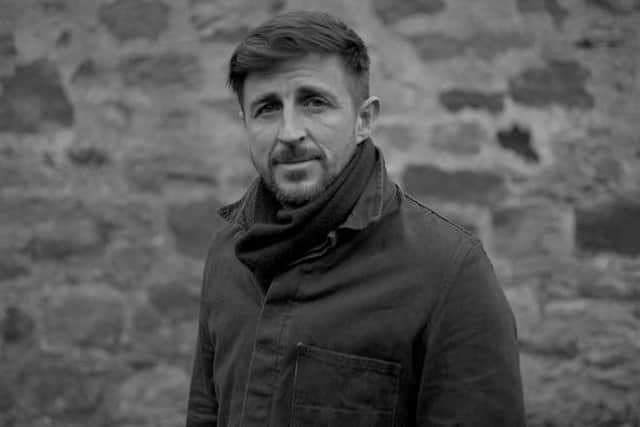 This Fife guitar-maker suffered reduced hearing in his 30s – thanks to the latest technology he's got his life back
A professional guitar-maker, whose hearing loss was making it difficult to work, has had his world transformed by state-of-the-art digital hearing aids.
Rory Dowling, now 39, noticed his hereditary hearing loss in his mid-30s, but his NHS diagnosis co-incided with lockdown, and limited help was available.
"We don't scrimp on our eyes, or our teeth, so I thought why not my ears? I reached out to House of Hearing, who were open during that period, and the service has been absolutely brilliant."
Rory, who owns Taran Guitars in Anstruther, had noticed his hearing loss becoming a major problem in everyday conversation, as well as at work.
"The difference was remarkable from day one. Phillip Page at House of Hearing was excellent, he adjusted my hearing aids and set up digital profiles for lots of scenarios – busy crowds, the workroom etc – so my hearing aids do exactly what I need when I need it. He didn't just prescribe them and fit them, he got them working perfectly for me."
The biggest transformation for Rory was being able to hear conversation and the direction it came from, along with crucial help in his guitar-making and tuning. And, he added, hearing wildlife in his garden again was a delight.
Phillip Page, House of Hearing senior audiologist, said people often put off getting their hearing checked for up to 10 years, because of a misplaced sense of embarrassment or shame. Yet hearing loss can often either mask other conditions, or exacerbate them, with data from the RNID showing that even mild hearing loss doubles your risk of dementia. Improvements in hearing also help people feel less isolated, less vulnerable and reduce the risk of road accidents.
He added: "Age diminished or acquired hearing loss often happens over time, and people may not be aware of a dramatic change in themselves or a loved one. However, once diagnosed, good hearing aids can make a world of difference. This is an issue that affects nearly one million people in Scotland."
House of Hearing not only has the latest equipment to monitor your hearing health, it has expert staff too – with a registered ENT nurse leading the care team and Phillip and a team of senior audiologists looking after the assessments and fitting.
Phillip added: "As we are truly independent, we always fit what is best for the client. We don't simply push a brand we are tied to."
House of Hearing has a large branch in Edinburgh and others in St Andrews, Perth, Galashiels and Glasgow.
Rory said: "I had no doubts about going for hearing aids. It was much more embarrassing to miss out on conversations going on around me and to keep asking people to repeat themselves, than to wear hearing aids."
House of Hearing can also help with wax removal, routine ear care, hearing tests and hearing aid fittings. Their wax removal services in their Edinburgh and Glasgow clinics are approved by Healthcare Improvement Scotland, ensuring you receive a high standard of clinical care each and every visit.
Find out more at www.houseofhearing.co.uk or call 0131 639 0212 to make your appointment with the hearing experts today.