Health board urges public not to go A&E unless case is urgent
A health board is warning people only to come to accident and emergency departments if their situation is urgent or life-threatening, as hospitals face "significant pressures".
NHS Greater Glasgow and Clyde (NHSGGC) made the plea after an increase in patient attendance over the last few days.
Dr Scott Davidson, Deputy Medical Director for Acute Services at NHS Greater Glasgow and Clyde, said: "We understand there may have been in increase in A&E attendances following the bad weather over the last week but we would ask patients to seek out the most appropriate treatment service for your needs.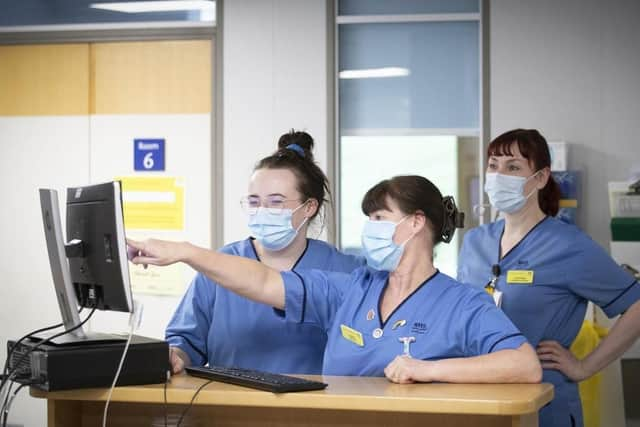 "If you have had a slip on the ice you can call NHS24 first to ensure any visit to A&E is essential. The NHS24 team may transfer your to our Virtual A&E nurses who can provide advice over the phone or schedule an appointment at a Minor Injuries Unit.
"We apologise to any patients who have had to wait longer for emergency care as our hospitals are currently facing significant pressures.
"Our staff are working relentlessly to ensure patients receive the best care possible and an alternative service to A&E may be the best option for your condition."
The health board said that patients can use local pharmacies, NHS Inform and the virtual A&E service, which may result in faster treatment than at A&E, and said that this helps ring-fence A&E for those with life-threatening injuries and very urgent illnesses.
Dr Davidson added: "I would like to thank the members of staff across our NHS board for their continual hard work as well as members of the public for their understanding around the potential longer wait times to be treated at our A&E departments."
If you think you need to visit A&E and you can't speak to a GP, you can access the Flow Navigation Centre, you can do this by calling NHS 24 on 111.
Patients in Glasgow have also been reminded that the Flow Navigation Centre operates seven days a week and covers the whole of NHSGGC.