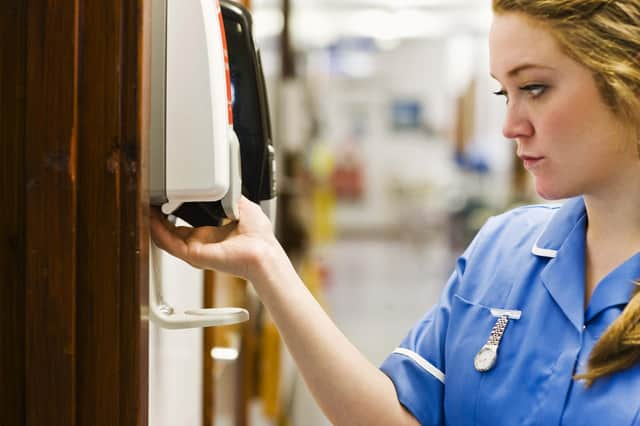 The health authority has urged the public not to remove hand sanitisers "for any reason" and stressed it is there to protect staff, visitors and patients.
It comes as the number of confirmed cases of COVID-19 jumped by two to seven in the Lothians on Tuesday afternoon. The total number of cases across Scotland rose from 23 to 27.
More pictures emerged on Tuesday of empty shelves in supermarkets across Edinburgh, including Morrisons in Gilmerton Road, as people continue to stockpile hand gel and other hygiene products.
Jacquie Campbell, chief officer of Acute Services, NHS Lothian, said: "NHS Lothian has had some reports of hand sanitizer gel being removed from the wards. We would like to remind people that the most effective way of combating coronovirus is through regular and thorough hand washing which is why it is important for the hospital wards to have easy access to these gels.
"Hand gel in wards are there to protect staff, visitors, patients and are not to be removed for any reason."
The main city hospitals are thought to have been affected during the past week but there have only been a small number of reports from ward nurses, with not all sites in the NHS Lothian region affected.
In the few reported cases, it is thought hand sanitiser bottles have been taken from the walls by hospital visitors.
Reports of hand gel disappearing from hospitals in the NHS Greater Glasgow and Clyde health board area also emerged at the weekend.