GP surgery closures: How safe are Scottish medical practices and could the practice near you shut?
Despite a dedicated team of partners, a commitment to training and retaining new doctors and a patient list in excess of 25,000 people, one of the largest GP surgeries in Scotland has had to hand its contract back to the local authority.
If a "too big to fail" practice like Inverurie Medical Practice can fall, then just how safe is your local GP surgery?
Dr Iain Innes, one of the partners at Inverurie Medical Practice, in Aberdeenshire, said his team of medical professionals "cannot continue to provide the level of care we would wish to without recruiting new GPs".
"We have explored every avenue to recruit with positivity, but there simply are not enough trained GPS out there," he said.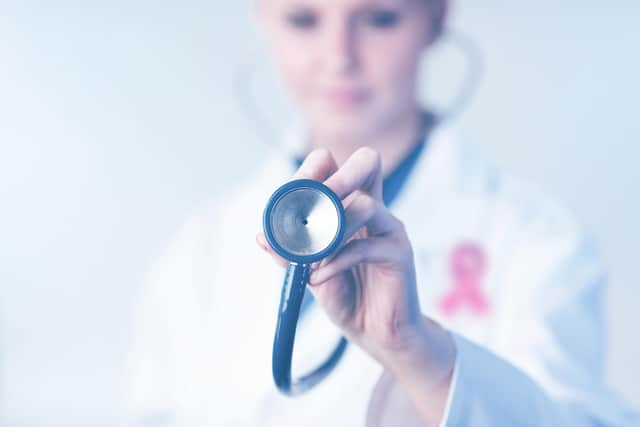 "We have also tried to recruit to a variety of other roles to support patient care at the practice, but again we have struggled to get the people we need."
The practice's contract with NHS Grampian to provide general medical services will now end on September 7.
Alex Pirrie, the health and social care partnership manager for Central Aberdeenshire, said: "Inverurie Medical Practice has unfortunately, like many others across the country, found itself in the position of being unable to recruit new, permanent GPs and, as a result, the partners have taken the very difficult decision to hand back their contract to us.
"We will be working closely with the practice and all other partners to secure a robust, sustainable, future-focused primary care service for everyone registered with the practice.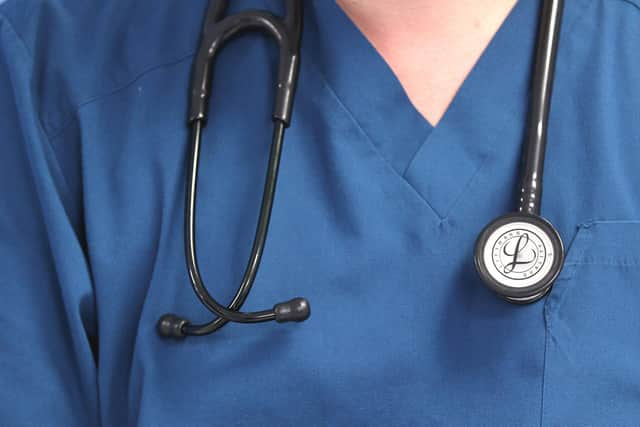 "I appreciate that this is an uncertain time for those registered with the practice. However, the practice will continue as normal over the next six months and there is no need for patients to change their practice, or take any other action, at this time."
According to the Royal College of General Practitioners' (RCGP) Dr Chris Williams, if an extremely large, well-run practice such as Inverurie can fail, then practices throughout Scotland could be vulnerable.
Dr Williams said: "The worrying element about Inverurie is that this was a very well organised practice, good at adopting new technologies such as eConsult – they've not been shy of changing how they work.
"It has been a long-standing training practice. They've looked after retainers in the past [a type of GP that is balancing caring responsibilities].
"The worrying element is this appears to be a well organised, large group of doctors that have found themselves arriving at a point where they don't feel they're able to deliver care to the standard they want to. You can see the professional strain that is upon them."
Dr Williams said the RCGP "continually gets a sense that there's trouble just around the corner". "It's difficult for us, and even for health boards, to know when that trouble might occur," he said.
"GPs by their nature are problem solvers and when a practice finds itself in difficulty with the workforce, it can become difficult to both deal with the workload and raise a hand to say there's a problem.
"There isn't a reliable way for health boards to easily spot when a practice is entering a turbulent time. Pretty much every GP is busy. Health boards are hearing about problems last minute. It comes onto the radar too late."
The situation in Inverurie has led to the British Medical Association's Dr Andrew Buist warning "no practice is safe". He said the crisis in GP care was "a tipping point, which could spread across the country" that could lead to the collapse of NHS Scotland.
"It's a disaster for patient care," he said. "It's something the BMA has been warning the Scottish Government about for some considerable time.
"The reason for this is due to the difficulty of recruiting GPs, and the fact there are just not enough GPs in Scotland. It's particularly telling in the case of this practice, because they're a very large practice.
"For me it says there is no practice in Scotland who can consider themselves safe from this happening."
The practice is set to be taken over by the Aberdeenshire Health and Social Care Partnership, but Dr Buist has warned the HSCP will face the exact same issues the existing operators are facing, and struggle to recruit GPs.
To add to the problems in the area, a practice in Oldmeldrum – about five miles from Inverurie – is set to cease its NHS contract this month, potentially leaving a further 9,000 patients in the area without GP access.
"That means in a relatively small, quite affluent part of Aberdeenshire, 34,000 patients are going to be struggling to see a GP," said Dr Buist.
"I'm really worried that this is a tipping point that could spread across the country. The Scottish Government really needs to wake up to this, it is so serious."
Dr Williams is also critical of the Scottish Government's attempts to recruit GPs. In a report published in February, Audit Scotland said the Government's ambition to increase the GP headcount by 800 by 2027 was simply "not on track".
"We've been very clear that in terms of our workforce, we need to be better at actually counting what GPs are actually working," said Dr Williams.
"We need to track whole-time equivalents rather than the head count, which doesn't tell you whether someone is working as a GP this week or next week, it just tells you they're on a list of people qualified to work and who have met the minimum requirements for working.
"The way we have counted the GP workforce has been every two years. It's been very incomplete. Retention is probably more important than recruitment at the moment. Retaining the conditions where people feel able to stay.
"In general terms, GPs are motivated clinicians who strive to do the best for their patients. But Inverurie handing back their contract is a clear indication that these doctors feel they cannot provide the service they feel their patients deserve."
Political reaction to the crisis in primary care has been scathing. Scottish Conservative shadow health secretary Dr Sandesh Gulhane said: "There is a huge shortage of doctors, compounded by the failure of successive health secretaries to address training, recruitment and retention.
"They cut £65 million from primary care services. As a result, dedicated staff are pushed to breaking point and disillusioned.
"Humza Yousaf's total failure to get a grip on this during his period as health secretary has left [the new health secretary] Michael Matheson with a monumental task.
"The first thing he must do is throw out his predecessor's dismal plans and shoddy workforce planning, and ensure the number of doctors and surgeries actually meet the needs of local communities.
"Unless proper planning and resources are finally introduced, Scotland's NHS will stand little chance of recovery from the First Minister's catastrophic mishandling."
Scottish Labour's Jackie Baillie is equally blunt, pointing out "primary care is the frontline of our NHS and the first port of call for millions of Scots needing care", but saying "there is no doubt that this SNP Government has entirely turned its back on GPs".
According to the Scottish Government, "a record number of GPs are working in Scotland".
Based on head count and not whole-time equivalents, the Government said Scotland had "more GPs per head than in the rest of UK, and we are making good progress on our commitment of 800 additional GPs by the end of 2027".
"We're working to continue attracting and retaining GPs" a spokesperson for the Government said.
"This is why we have significantly increased physiotherapy, pharmacy and nursing support to practices, as set out in GP contract, through the recruitment of 3,220 additional staff and are continuing to grow this workforce."
While the Scottish Government gets to grips with GP recruitment, tens of thousands of patients in Aberdeenshire – and soon many more throughout Scotland – are facing uncertainty in their healthcare provision.
"This has been a very difficult decision for the partners to take and we have been considering all our options for a long time now," said Dr George Leiper, a partner at Inverurie Medical Practice.
"It is sad that we cannot continue as a partnership, but we are looking to the future and how we can continue to be part of the Inverurie community.
"I would like to thank our staff for their professionalism and the care they deliver to people every day. I would also like to thank our patients for the support they have provided to the practice over the years, and I can promise that we will work with the Aberdeenshire Health & Social Care Partnership to make the handover of our contract as smooth as possible."
Comments
 0 comments
Want to join the conversation? Please or to comment on this article.