GP practice closures could lead to the collapse of NHS Scotland, warns top medic
A top medic has warned "no practice is safe" after one of Scotland's largest GP surgeries folded - warning it is "a tipping point which could spread across the country" and lead to the collapse of NHS Scotland.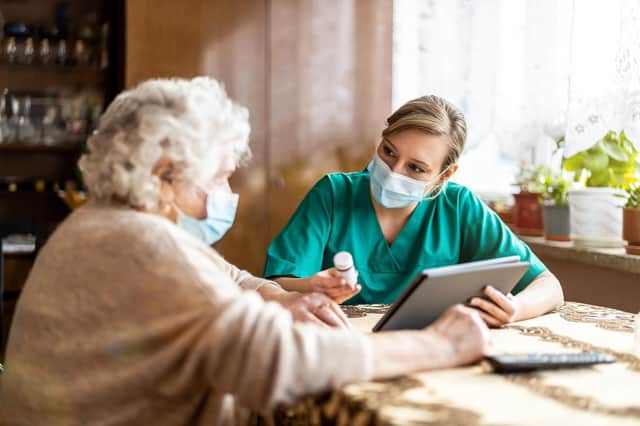 Inverurie Medical Practice, which has more than 25,000 patients, will end its NHS Grampian contract on 7 September,as the current operator, Inverurie Medical Group, said it cannot offer the level of care it wants as there are not enough GPs available to recruit.
Dr Andrew Buist, chair of the British Medical Association's Scottish GP committee and a GP at Ardblair Medical Practice in Blairgowrie, said "it's a disaster for patient care".
"It's something the BMA has been warning the Scottish Government about for some considerable time," said Dr Buist.
"The reason for this is due to the difficulty of recruiting GPs, and the fact there are just not enough GPs in Scotland.
"It's particularly telling in the case of this practice, because they're a very large practice.
"For me it says there is no practice in Scotland who can consider themselves safe from this happening."
The practice is set to be taken over by the Aberdeenshire Health and Social Care Partnership, but Dr Buist has warned the HSCP will face the exact same issues the current operators are facing, and struggle to recruit GPs.
To add to the problems in the area, a practice in Oldmeldrum - just down the road - is set to cease its NHS contract in April, potentially leaving a further 9,000 patients in the area without GP access.
"That means in a relatively small, quite affluent part of Aberdeenshire, 34,000 patients are going to be struggling to see a GP," said Dr Buist.
"I'm really worried that this is a tipping point that could spread across the country. The Scottish Government really needs to wake up to this, it is so serious."
Dr Buist says the BMA has asked for an urgent meeting with the new health secretary Michael Matheson, and warned the NHS could collapse if the crisis in general practice is ignored.
"The government's focus tends to be on accident and emergency," said Dr Buist, "but accident and emergency has around 25,000 patient contacts a week.
"General practice has over 700,000 a week. If general practice falls over, the whole health care system will fall apart and Scotland cannot afford to let that happen.
"It needs absolutely urgent action from the Scottish Government to try and pull this back, if it's not too late already."
A Scottish Government spokesperson said: "Patients in Inverurie will continue to receive the primary medical services they need whatever service model is decided upon by NHS Grampian.
"A record number of GPs are working in Scotland, with more per head than in the rest of UK, and we are on track to deliver on our commitment of 800 additional GPs by end of 2027."
The Scottish Government did not respond when asked whether the health secretary will meet with the BMA urgently.
Comments
 0 comments
Want to join the conversation? Please or to comment on this article.