Glasgow lockdown: Visiting restrictions reintroduced in Glasgow area - Nicola Sturgeon
Restrictions on visiting other households are being reintroduced in the Glasgow area after a rise in Covid-19 cases.
It will affect people living in West Dunbartonshire, the City of Glasgow and East Renfrewshire – estimated to be more than 800,000 people.
The restrictions will be applied at midnight tonight and run for two weeks, with a review in a week's time.
It means if you live in these three council areas then you should not host other people from other households in your home. Exceptions apply for emergencies, caring for vulnerable people and extended households.
In these three council areas, if someone in a household has identified as a close contact of a positive case, the whole household of the contact will be asked to self isolate for 14 days.
Indoor visits to care homes and hospitals in these areas are also now limited to "essential" visits only.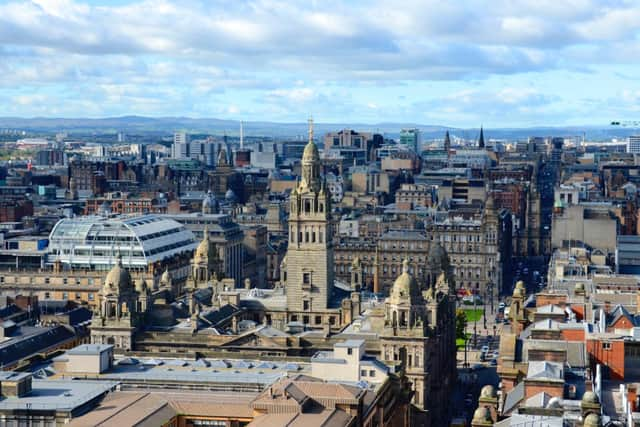 Members of different households can continue to meet outdoors in places like gardens and pubs.
Ms Sturgeon says the move will support schools to stay open and limits impact on jobs and the economy.
'No reason for complacency'
Scottish Greens co-leader and Glasgow MSP, Patrick Harvie, said: "Most people in Scotland have shown great commitment to achieving control of the virus, and understand that we must do everything possible to eliminate community transmission. But there is no reason for complacency."I would urge everyone in the affected areas to remember how dangerous this virus is, and how important it is for us all to play our part in keeping one another safe. We can only avoid a more severe local lockdown if we act quickly to stop the virus from circulating in our communities."The Scottish Government must immediately make additional resources available to NHS Greater Glasgow and Clyde and all three local authorities to ensure that the new measures are communicated across the area and additional support can be provided to all those who require it."