'Four day' waits as Scottish A&Es face 'perpetual winter'
Patients in Scotland are facing waits of up to four days in accident and emergency departments amid warnings the NHS is about to experience a "perpetual winter" of pressures.
A joint statement from the Royal College of Physicians of Edinburgh (RCPE) and the Society for Acute Medicine (SAM) said "at no point in the pandemic has the situation been as difficult", while Dr John-Paul Loughrey, the Vice President of Royal College of Emergency Medicine Scotland (RCEM), estimated 50 deaths a week may be being caused by the crisis north of the border.
Speaking to the Scotsman, Dr Loughrey said that "after about five or six hours in an emergency department, the likelihood of death increases".
Dr Loughrey said: "We have patients in some departments in Scotland waiting, instead of four hours, almost four days at times, we have had recorded long waits of 72 plus hours in some places. And that's the increased risk of death."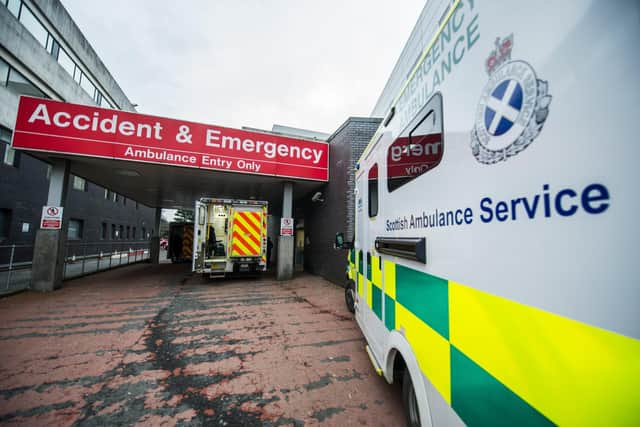 When asked whether Scots can rely on the NHS to save them in an emergency this winter, Dr Loughrey said he could not say NHS Scotland is "safe and effective".
"It's very difficult to say yes to that question," said Dr Loughrey, "though we can relay that we will be there and that we will do our best for patients.
"Patients largely have an understanding of the significant pressure that we're under, and the extreme circumstances that the NHS is under.
"However, I don't think until you've seen it in person, people can truly understand the level of risk and chaos that is in every emergency department at times.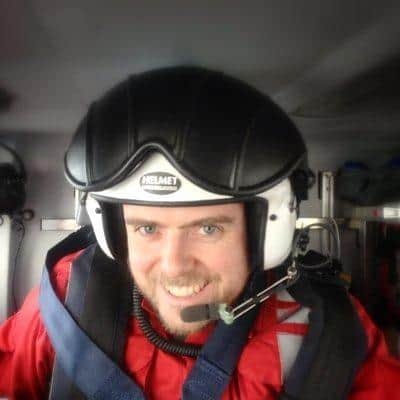 "If our modern healthcare system can't guarantee an ambulance will get a patient in a timely fashion, that the ambulance will be able to bring you to an emergency department that has sufficient staff and capacity to see you, and for you to be admitted into a ward or to definitive care within a timely fashion - then I think a health care system that can't meet those standards can't say that it is safe and effective."
Dr Loughrey said the crisis "feels like a perpetual winter", and added: "We know that if we accept the standards that are being provided just now, there is an excess mortality of something in the order of 50 excess deaths in Scotland every week, in association with the crisis and emergency care.
"It's difficult to accept, as someone who provides emergency care, that that is now the standard, and I'm sure the Scottish Government and chief executives of health boards across the country would agree that is not acceptable."
Meanwhile, a joint statement from the President of RCPE, Prof Andrew Elder, the President of SAM, Dr Tim Cooksley, and SAM Scotland representative, Dr Dan Beckett, said that "if the current situation is not a crisis in acute care, we ask our governments to define what they believe a crisis to be".
"The RCPE and SAM have never been more concerned about standards of acute medical care across hospitals in the UK than we are now.
"At no point in the pandemic has the situation been as difficult. Whilst COVID-19 has not left us, and influenza is now contributing, these infections are not the primary cause of the problems.
"With patients waiting many, many hours to be assessed and treated, sometimes in ambulances queueing outside our hospitals, the maxim that our patients should receive "the right care, in the right place, at the right time" has never been further away from the reality of what is actually being provided.
"This is an issue central to patient safety and quality of care – the core values the RCPE and SAM represent and that all in the NHS seek to safeguard. If the current situation is not a crisis in acute care we ask our governments to define what they believe a crisis to be."
Scottish Conservative shadow health secretary Dr Sandesh Gulhane MSP said: "There's no doubt that Scotland's NHS is in the midst of an unprecedented crisis, which is why I have asked for the Scottish Parliament to be recalled this week.
"This joint statement is just the latest siren call from senior frontline medics warning Nicola Sturgeon that they can't currently guarantee patient safety. Whether she or her hapless health secretary care to admit it, there is a crisis in acute care – and staff and patients alike need an emergency response from SNP ministers.
"The interconnected problems across our health service largely stem from two huge SNP failings.
"Firstly, staff shortages – nurses, GPs and specialist doctors – which are the product of dire workforce planning over several years by a succession of SNP health secretaries.
"Secondly, a shortage of beds, which is to blame for soaring ambulance turnaround times and is the result of the SNP's inability to tackle delayed discharge."
Scottish Labour health spokesperson Jackie Baillie said "The SNP must start listening to these stark warnings about the catastrophic crisis tearing through our NHS.
"Services are at breaking point, staff are exhausted, and patients are being put at risk – but Humza Yousaf is missing in action.
"We urgently need real action to address the terrifying situation unfolding in acute care and get services back on track, before any more lives are lost."
A Scottish Government spokesperson said: "We know that this is one of the toughest winters in the NHS's 74-year history.
"We are monitoring the situation in emergency departments extremely closely and are in daily contact with Health Boards to ensure all possible actions to support services are being explored.
"Covid has still not gone away and these pressures, combined with pandemic backlogs, are making it a very challenging time for the NHS. We have been dealing with one of the coldest periods for many years which put an increasing strain on the NHS. On top of that, flu has been classified at extraordinary levels, with cases admitted to hospital the highest in five years. We also had to deal with rising cases of Strep A and other respiratory viruses which has resulted in significant demand on services.
"Delayed discharge continues to have a major impact in driving up accident and emergency waits, and we are working with Health Boards to ensure people leave hospital without delay, freeing up vital beds for those who need them most."
Comments
 0 comments
Want to join the conversation? Please or to comment on this article.