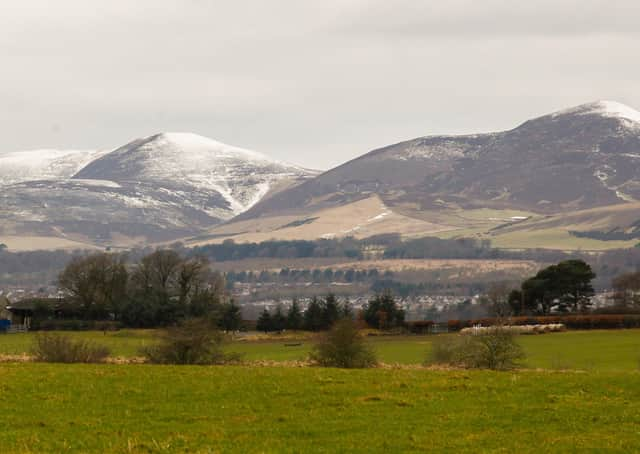 Trained therapist Penny Markey, 43, will take her first clients out today in the Pentlands Hills, near Edinburgh.
The mother-of-two spent 16 years in the army, including tours of Bosnia, Kosovo and Iraq, and has worked as a cognitive behavioural therapist (CBT) since 2016, three years after leaving the military.
She served in the Royal Logistic Corps and finished in 2013 as a sergeant in the Army Welfare Service (AWS), which involved supporting soldiers and families.
But after taking children on mountain treks as an adventure leader and seeing them become more chatty as they walked, the hill-walking enthusiast, from Bathgate in West Lothian, decided to combine her two passions.
Her mountain therapy workshops run for around four hours and include guided treks and CBT therapy, involving group discussions and guidance.
Ms Markey said: "I've been a therapist for four years, but I've always had a passion for the mountains.
"I was a mountain leader previously and it was a dream to combine the two together and it's now happening.
"I've been walking up mountains since I was 11 after first summiting on Ben Lomond.
"I left the army in 2013 and worked as an adventure training instructor.
"We used to take kids out hill walking.
"I just noticed how naturally people open up and talk on the hills.
"It was hard at times to get honest chat from them before, but on the hill the chat flows.
"It's a really good place to be.
"The mountain therapy workshops are for anxiety and people who're experiencing mild to moderate depression.
"I'll deliver CBT talks on the walks.
"We'll set off with a nice easy icebreaker to make people more relaxed and then we talk about awareness and how anxiety works.
"I really want to change how people deal with anxiety from the grassroots of it.
"It's a group discussion about people's experiences, what anxiety triggers they've had and how they feel.
"I also want to bring in an element of local history and the nature and wildlife of the areas we visit."
Ms Markey caps each group at a maximum of six people, but because of Covid-19 and social distancing rules she is only allowing four people per group.
She said: "The Pentlands are a really lovely range on our doorstep.
"I've had a really positive response and people contacting me to see how they can get involved."