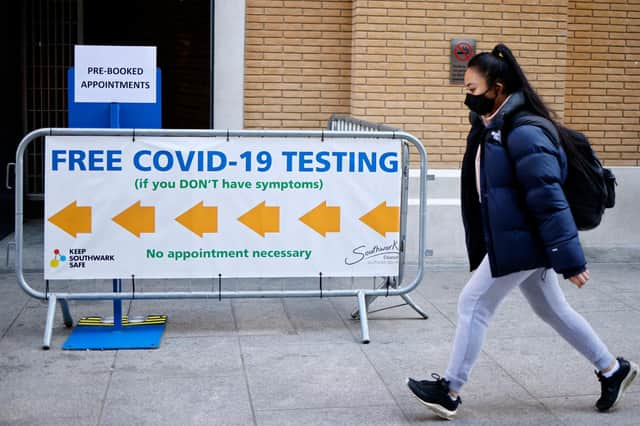 The First Minister announced the programme, mirroring a similar initiative in England, at the coronavirus briefing in Edinburgh.
She said: "This testing will be in addition to and will supplement the additional testing routes that are in place in priority areas."
She added: "This more universal approach to asymptomatic testing will allow us to assess the impact that might have on further suppressing transmission."
The system will use lateral flow tests and more detail will be provided by the Scottish Government later this week, Ms Sturgeon said.
In England, the rapid Covid-19 tests – which give results in half an hour – will be available to everyone, even without symptoms of the virus, from Friday.
People will be able to obtain a test through a home ordering service, workplace or school testing programme, or by collecting one at a local test site. A new "pharmacy collect" service will allow anyone over 18 without symptoms of Covid-19 to visit a participating pharmacy and collect a box of seven rapid tests to use twice a week at home.
Scottish Labour had called earlier in the week for the same offer of widespread testing to be rolled out north of the border.
Lateral flow testing, though less accurate than the alternative PCR testing, is considered an especially useful measure when done regularly.
The rapid tests are currently offered twice a week to health and social care workers, as well as teachers and older pupils.