'Epidemic' made worse by Covid-19 as 90 per cent of young farmers say poor mental health is their biggest problem
Concern has been raised over an "epidemic" of poor mental health among farmers which has been exacerbated by Covid-19 as many live in rural areas without good internet coverage.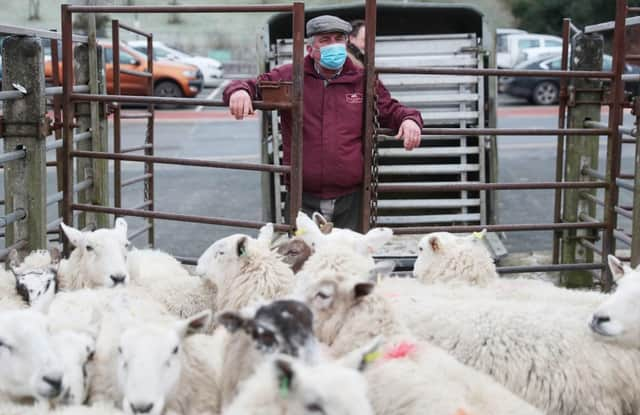 Almost 90 per cent of farmers under 40 in the UK list poor mental health as their biggest problem, showed a survey released by the Farm Safety Foundation to mark the beginning of its annual Mind Your Head campaign to reduce stigma around mental health problems in farming.
It comes as the second wave of the Scottish Government's mental health tracker survey of the general population between mid July and mid August found a rise in people reporting suicidal thoughts.
During that time some 13 per cent of respondents said they had thought about taking their life in the last week, compared to 10 per cent between the end of May and end of June.
Research by the Farm Safety Foundation showed that in 2019/20, almost seven times the number of deaths registered in farming and agricultural trades workers were due to suicide than were due to farming accidents.
Jenny Baillie, of the Scottish Association of Young Farmers Clubs, said the problem of poor mental health among farmers has always existed, but it has been made worse by the Covid-19 pandemic, especially as many farmers live in rural areas without good internet coverage.
"Poor mental health is so dangerous and farming and crofting," she said.
"It's not just you looking after yourself, you've got that demand to look after hundreds of animals, perhaps neighbours, the family who work together around you, so if one person is down and not able to have a positive outlook in industry which is already very isolating, and a job role that is already very lonely, then it is very detrimental the effects that poor mental health can have."
Ms Baillie said farmers of all ages face several stress factors in day-to-day life, including long hours, harsh weather conditions, few or no days off, and working and living all the time in the same place.
She added that she is concerned about the combined affect of the continued pandemic and heading into the busy spring period with the usual opportunities for face-to-face interaction such as agricultural shows and market days cancelled.
"It's quite a dangerous time, people are just about to go into the busiest season of livestock farming which is calving and lambing time, so it's quite a worry with the pandemic on our hands," she said.
Manager of the Farm Safety Foundation Stephanie Berkeley said during the pandemic calls to farming charities had increased.
"We need to be concerned about the numbers of people in our industry feeling high levels of distress and to keep pushing to ensure people know that help is available and encourage them to ask for it," she said.
"This is your industry, your future, and your responsibility to it's time to speak up, speak out and mind your head."
One farmer was banned from owning sheep at Kilmarnock Sheriff Court last week after he admitted causing unnecessary suffering to his flock due to a period of depression.
John Robert Kerr's solicitor said he had not been caring for himself, his animals or his business.
A message from the Editor:
Thank you for reading this article. We're more reliant on your support than ever as the shift in consumer habits brought about by coronavirus impacts our advertisers.
If you haven't already, please consider supporting our trusted, fact-checked journalism by taking out a digital subscription.
Comments
 0 comments
Want to join the conversation? Please or to comment on this article.