A drug treatment and testing order (DTTO) is a court order that is aimed at assisting offenders to reduce their drug use and related offending.
Before being placed on a DTTO, the offender must give agreement, and must be willing to accept treatment for drug misuse; be frequently and randomly drug tested; attend court on at least a monthly basis so the sheriff can review progress; and be supervised by social workers.
However, no new orders have been made at Edinburgh Sheriff Court for almost 12 months.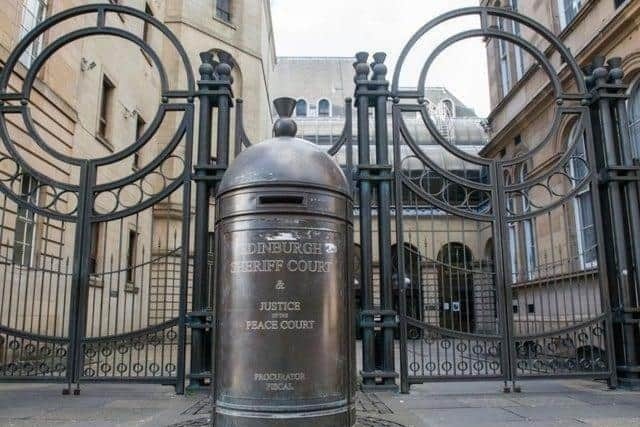 Edinburgh Bar Association, which represents criminal court practitioners in the Scottish capital, says the situation is "a result of funding issues and staff shortages".
A new report published by the Scottish Government last week, based on police officers' initial inquiries at the scene of death and not the official count, found there were 1,092 suspected drug deaths in 2022.
Public Health Scotland's latest quarterly report, published in January, found "suspected drug deaths increased in October and November 2022, following a decreasing trend in recent months". There were 109 suspected drug deaths in November last year.
Scottish Conservative shadow drugs minister Sue Webber said: "This revelation is utterly damning for SNP ministers. They have continually failed to give our justice and drug treatment system the resources they need and that means some of our most vulnerable people are being let down at every turn.
"It is wholly unacceptable that due to SNP cuts, no new testing orders have been made in almost a year. That is blocking off an avenue that those struggling with drug addiction could look towards to help them.
"Nicola Sturgeon shamefully took her eye off the ball and Scotland's drug death rate is the worst in Europe as a result. The failure to be able to put these orders in place in our capital city is another symptom of the First Minister and the SNP Government's inaction.
"If we are to improve this appalling situation, the onus is on whoever emerges victorious from the SNP's bitter leadership battle to stay true to their word and back Scottish Conservative plans for a Right to Recovery Bill. That would guarantee a right to treatment for all those who need it."
A Scottish Government spokesperson said: "The Scottish Government was aware of the temporary suspension of DTTO services in Edinburgh and worked with the local authority and other partners to understand the issues behind this.
"We are pleased to hear that limited DTTO services are now available in Edinburgh and will continue to support efforts to ensure that those in need can access drug treatment across Scotland.
"As recently announced in our Drug Deaths Taskforce Response, the Scottish Government is currently carrying out a review of DTTOs and other relevant orders to assess how they have been used, their outcomes, and whether they are the most effective mechanism to support recovery and reduce recidivism rates.
"The Scottish Government will also give the proposed Conservative Right to Recovery Bill a fair and sympathetic hearing when it is published."