Drug deaths in Scotland increase again as country remains worst in Europe
The number of drug-related deaths in Scotland increased again in 2019 to the highest number since records began.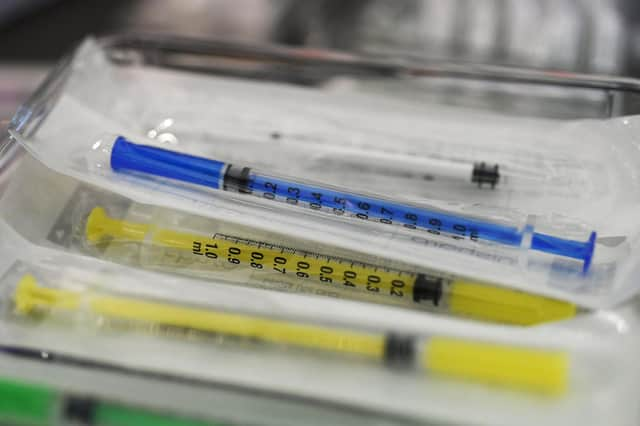 This means Scotland retains the highest rate of drug deaths of all EU countries which reported the figures.
The rate in Scotland is about 3.5 times the rate in the UK as a whole.
Charities have called the issue a "national tragedy and disgrace", and said these deaths are preventable and unacceptable.
In 2019 there were 1,264 drug-related deaths according to National Records of Scotland, a six per cent increase on the previous year, when there were 1,187.
It is the highest number since records began in 1996.
Nearly seven in ten of those who died were male, and over two thirds were aged 35-54. This age group also saw the largest increase in deaths.
Three-quarters occurred in five health board areas, with 404 in Greater Glasgow & Clyde, 163 in Lanarkshire, 155 in Lothian, 118 in Tayside and 108 in Ayrshire & Arran.
David Liddell, CEO of Scottish Drugs Forum, said the deaths are a "grievous reminder" of the human cost of the drugs crisis.
"For each of these deaths, there is a family and a group of bereaved people coping with their loss, often after years of caring and supporting someone suffering from problem drug use," he said.
"The cost to families and friends cannot be measured and the consequences can be serious, with the potential to have a long-term impact on their health and future lives.
"Ending this emergency must be the immediate priority for all of us and will require a concerted effort from all relevant agencies as well as political leadership and public support."
"None of us should regard these preventable deaths as acceptable or as anything other than a national tragedy and disgrace.
"The need for change is obvious and that change is long overdue."
Heroin and morphine were implicated in, or potentially the cause of, more deaths than in any previous year, and over half of the total at 645.
Methodone was associated with 560 deaths, and all opioids (including heroing, morphine and methodone) with 1,092.
There were 366 cocaine deaths.
The vast majority of deaths (94 per cent) were of those who had taken more than one substance.
Andrew Horne, Director in Scotland at drug, alcohol and mental health charity We Are With You, said: "These figures are tragic.
"Our thoughts are with the thousands of people who continue to be affected by these deaths on this difficult day.
"People who develop an issue with drugs are often vilified, but behind these numbers are stories of extreme trauma and resilience, of brave people who were dealt a difficult hand and did their best to survive, of people who were let down by their society."
Liberal Democrat health spokesperson said there is "nothing inevitable" about these deaths.
"This news is tragic and will make for a difficult day for all those who lost a loved one last year. Lives are being lost on an unprecedented and unparalleled scale, and each of these people deserved better. There was nothing inevitable about their passing," he said.
A message from the Editor:
Thank you for reading this article. We're more reliant on your support than ever as the shift in consumer habits brought about by coronavirus impacts our advertisers.
If you haven't already, please consider supporting our trusted, fact-checked journalism by taking out a digital subscription.