Devi Sridhar: 'Scotland must learn from Asia and New Zealand on Covid-19 response'
Scotland should learn from the Covid-19 response in the Asia-Pacific region, public health expert Devi Sridhar has said.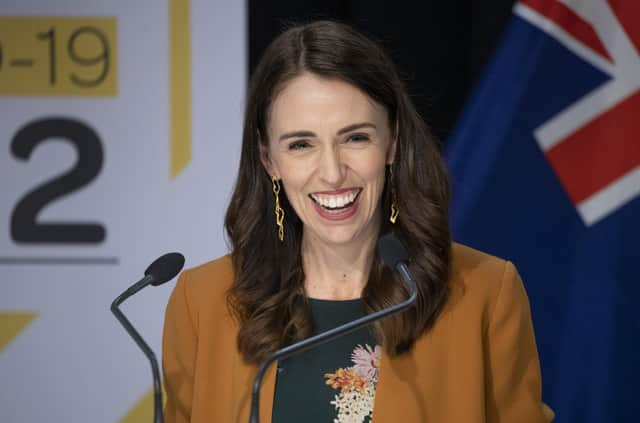 The Edinburgh University Chair of Public Health and member of the Scottish Government Covid-19 Advisory Group wrote in medical journal the Lancet with medical student Jay Patel.
The article highlights the "zero-Covid" strategy in several countries in the Asia-Pacific region, an approach which Dr Sridhar has advocated for since March.
In Asia-Pacific countries including Taiwan and New Zealand strict border controls were put in place, including isolation periods and testing for new arrivals into the country.
This approach is intended to prevent second or third waves of the virus once levels have been pushed down.
"In parts of western Europe and the Americas, premature easing of restrictions has preceded resurgences of SARS-CoV-2 infections," the authors wrote.
"These countries are confronted with the challenge of devising new strategies that give precedence to the health of citizens, whilst minimising further economic damage, often in climates of reduced public compliance and government mistrust.
"The danger of reimposing restrictions on population movement, in the absence of policies that enable a zero-Covid strategy,
are unsustainable lockdown–and–release cycles that compound the pervasive damage created by this pandemic.
"Aspiring towards the approaches observed in Taiwan and New Zealand, can considerably mitigate further devastation, at least until science permits a safe and effective vaccine."
Dr Sridhar warned during the summer that Scotland would end up trapped in "lockdown and release" cycles if the country did not take a different approach.
"The only way to stop constant increases in the coronavirus is to eliminate community transmission and to use robust test, trace and isolate policies to continue catching imported cases and clusters as they emerge," she wrote in a New York Times article published in August, entitled "We will pay for our summer holidays with winter lockdowns".
"New Zealand, Taiwan, Cuba and Rwanda have each pursued this kind of maximum suppression through strict border measures and have largely returned to normal public life.
"Stopping community transmission requires mandatory, enforced quarantine for incoming travelers and testing before release. Europe could do the same and cooperate across countries toward this goal so that intra-European travel and tourism can continue when a safe bubble can be built."
A message from the Editor:
Thank you for reading this article. We're more reliant on your support than ever as the shift in consumer habits brought about by coronavirus impacts our advertisers.
If you haven't already, please consider supporting our trusted, fact-checked journalism by taking out a digital subscription.