Detox Health Beauty event, formerly in East Lothian, comes to Edinburgh's One Spa
They've moved into the city and have a menopause focus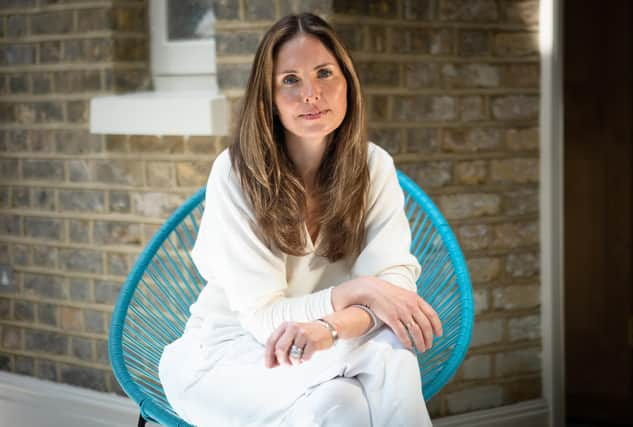 The Detox Health Beauty event is back for its fifth year on October 14, but it's swapped Archerfield in East Lothian for a very urban location - One Spa, at Edinburgh's Sheraton Grand Hotel & Spa, and this year's focus is on guest speakers, who will be covering health and menopause issues. They include nutrition coach, Amanda Hamilton; founder of Executive Fitness Foundation, Iain Bell, and women's health expert, Dr Katie Young. The founder of the event, Sheena Skinner, tells us more.
We'd been planning a slightly different format to what went before; a talks-based event in a city centre location for the convenience of our speakers and guests, especially as Dr Katie Armstrong, Olwen Brunton and Clare Ward are flying in from London. The spa is also launching their own menopause treatment in October in collaboration with TEMPLESPA so it's fitting. We've hosted events at incredible locations from Brighton beach, Cascais in Portugal, Archerfield and Amberley in West Sussex, all equally special.
How has the event evolved?
We initially planned a larger wellness event in spring/summer in the city with fitness classes, but I've been so inspired by my own perimenopause journey and the health experiences of my friends. I've fully researched the wider topic and there is a wealth of expert information out there, but it's not easily accessible. Our wellbeing and menopause event will hopefully help women (and men) benefit from the wisdom of our experts.
Is the lockdown wellness trend continuing to grow?
So many people experienced isolation during Covid, so connection and community seems to be what people are looking for more than ever. Being socially connected and having a circle of like-minded friends is incredible for health. Wellness activities that support the community can't be underestimated. Anything that helps us to quieten our minds in this noisy world is hugely beneficial and I see sound baths, breath work, meditation and hypnosis continuing to grow.
Is menopause support an essential subject for this event?
There's been a shift in awareness, open mindedness and honesty around the transition into, and through, midlife and the menopause. I feel it's a feminist movement, accessing support, wisdom and knowledge can make all the difference between women feeling lost and alone to feeling liberated and free. We have come on leaps and bounds over recent years but there's work still to be done.
How do you hope that people will feel afterwards?
To leave uplifted, inspired, empowered and excited about their future, to not feel afraid with the pressures and misinformation of what they're facing, with menopause.
Urban Detox Health & Beauty at One Spa, October 14, 10am to 5pm. Tickets £65pp including welcome refreshments. Lunch can be booked at One Square (separate to ticket price). More information via [email protected] or book through www.eventbrite.com
Comments
 0 comments
Want to join the conversation? Please or to comment on this article.