Dementia patients no longer sent to locked units after court fight
Elderly patients including people suffering from dementia will no longer be sent to 'locked units' by Scotland's largest health board after a human rights intervention.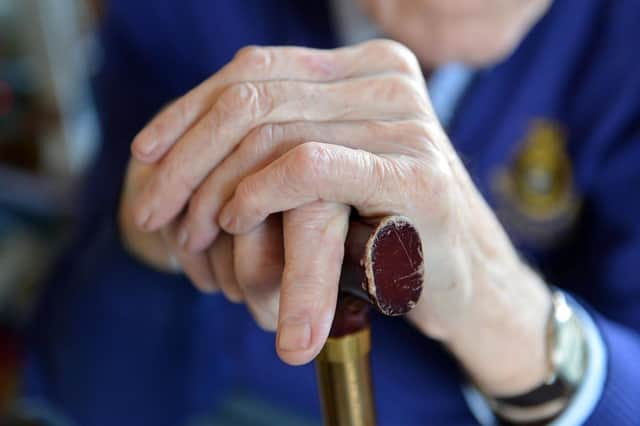 The case was settled at the Court of Session
NHS Greater Glasgow and Clyde had previously placed patients in 'interim care' beds in secure accommodation - prompting human rights concerns about deprivation of liberty.
The Equality and Human Rights Commission (EHRC) discovered patients who were medically fit to be discharged from hospital but lacked capacity to make decisions about their personal welfare were being transferred into and held in two care homes in Glasgow "without consent or lawful authority".
It had been pursuing a judicial review at the Court of Session but has now reached a settlement on ending the "unlawful detention of adults with incapacity", and halted legal proceedings against NHS GGC, and HC One Oval Ltd, the owner of a chain of care homes.
It said HC One Oval Ltd has also agreed not to accept the transfer of patients from hospitals in terms of this previous practice.
Lynn Welsh, head of legal at the EHRC, said: "It is critical that decisions about people's lives take account of their will and preferences and are centred on their dignity and human rights.
"NHS Greater Glasgow and Clyde have accepted that our human rights concerns were legitimate and have taken steps to end the practice."
EHRC said that a hearing before Lady Carmichael in the Court of Session yesterday saw all parties agree to dismiss the judicial review on the basis of the settlement.
A spokesman for NHS GGC said: "At all times the wellbeing, dignity and compassionate care of our patients is central to what we do.
"This includes focusing on the on the individual needs of the patient, and ensuring the right care and rehabilitation environment.
"We have engaged with the EHRC over a number months to understand their concerns and to resolve issues raised during the process.
"We are confident that by working with the EHRC and by taking the agreed steps, that we can continue to provide for the wellbeing of our patients in the best environment possible and ensure the mechanisms are in place to protect patients' legal rights in line with immediate clinical needs and family decision making."