Dementia among footballers should be classed as 'industrial injury' with footballers paid financial support, says SNP's Ian Blackford
​Footballers should be given financial support if they develop dementia, former SNP Westminster leader Ian Blackford has said.
The Ross, Skye, and Lochaber MP called for dementia among footballers to be classified as an industrial injury, a move that would allow them greater access to financial and professional support.
A series of studies have exposed links between professional players repeatedly heading a football throughout their careers and the development of neurodegenerative diseases.
The Professional Footballers Association, the trade union for footballers, this month set up a fund to support affected players.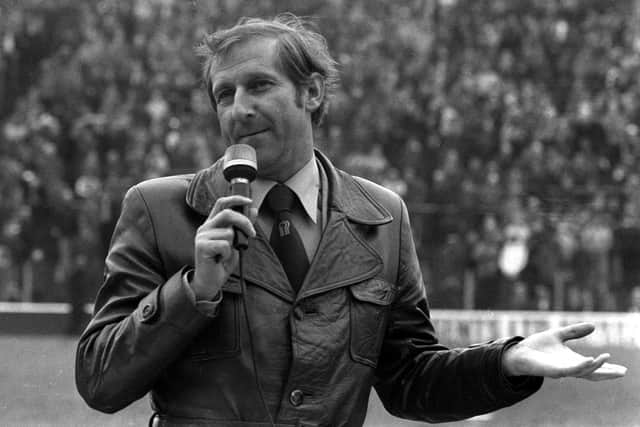 In the Commons, Mr Blackford said: "Many of us in this House are passionate about football and can celebrate just how much joy the beautiful game has given to so many of us. But how utterly tragic that so many of our heroes have suffered so much from diseases of the brain that academic research shows conclusively are a result of head impacts from careers playing football.
"So many of those suffering as well as their families face challenging, distressing times often without the support that would make a difference both in terms of professional and financial support.
"Dementia suffered by these players should be classed as an industrial injury. This reclassification would not only provide much needed financial and social support, but also as parliamentarians it is up to all of us to demand that the UK Government and the devolved administrations use their powers to support those that need early intervention, appropriate care and support."
Mr Blackford added: "I think what we have to recognise is that the people we are talking about, the Jeff Astles and the thousands of people that are suffering ... these were often people that were paid an average industrial wage. We are not talking about people that were well-paid.
"People that are in very serious ill-health relatively early in life and don't have the financial circumstances to support themselves."
Jeff Astle, a former West Brom and England forward, died in 2002 aged 59 with early-onset dementia. His daughter Dawn Astle has been pivotal to the creation of the PFA's fund, which has an initial £1 million available for distribution to families.
Gail Pirie – the daughter of former Scotland football manager Ally MacLeod – has separately called for a complete ban on heading the ball over fears it leads to dementia. Her father died of the disease aged 72 in 2004.
Also speaking during the debate, the SNP's Kirsten Oswald highlighted the lack of comprehensive research into the impact of women hitting the football. She said: "We just do not know what the impact on women is of hitting the ball in football.
"And the more that women are playing football, the more pressing it is that we close that gap in research and we do so pretty sharpish. So research and further discussion, I think are necessary as a matter of urgency."
Comments
 0 comments
Want to join the conversation? Please or to comment on this article.