Cyprus travel advice: latest guidance on holidays and flights as Cyprus added to UK quarantine list amid rise in Covid cases
The DfT said there has been a "consistent increase" in Covid cases in Cyprus over the past two weeks, with cases per 100,000 increasing by 79 per cent over that period
While international travel to and from Scotland is not banned per se, travellers arriving from certain countries overseas may be required, by law, to quarantine by self-isolation for 14 days after arrival.
In England, travelling away from home, including internationally, is restricted due to the ongoing national lockdown that is due to last until at least 2 December. Under the lockdown, you must stay at home, and must not travel in the UK or overseas.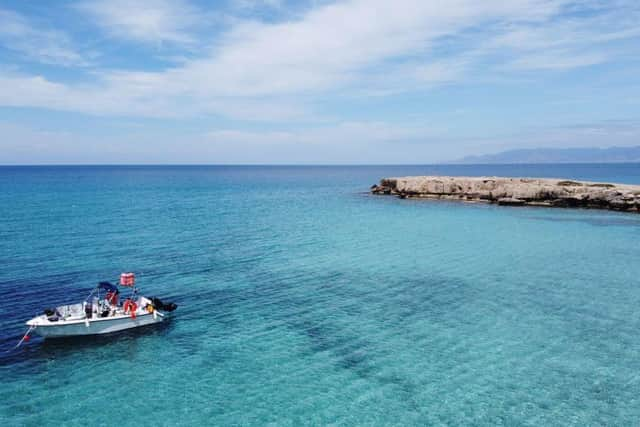 Here is everything you need to know.
What are the lockdown restrictions in Cyprus?
The lockdown situation in Cyprus is now relatively relaxed and most movement and other restrictions have now been lifted in both in both the Republic of Cyprus and the north, though face masks must be worn in public at all times in the latter.
The Cypriot authorities announced additional measures for the districts of Limassol and Pafos from 8pm on 12 November until at least 30 November. This includes a ban on travelling to/from and between the two districts, except for permitted, exceptional reasons.
More information on lockdown restrictions in Cyprus can be found here.
Information on health measures and precautions taken to avoid an outbreak of coronavirus in Cyprus can be found here.
What's the 'official' travel advice for Cyprus?
Currently, tourist arrivals from the UK tourists must provide a negative Covid-19 test result on arrival, obtained within 72 hours before travel.
See the Republic of Cyprus Information Office website for further information, and note you should not use the NHS testing service to get a test in order to facilitate your travel to another country. You should arrange to take a private test.
Do I have to self-isolate when I return to the UK?
Cyprus had been one of the countries to be confirmed as being on the travel corridor list since 10 July, but was removed 4am on Sunday 1 November.
From this date passengers arriving from Cyprus are required to self-isolate on arrival into the UK.
The DfT said there has been a "consistent increase" in Covid cases in Cyprus over the past two weeks, with cases per 100,000 increasing by 79 per cent over that period.