Covid Scotland: New Omicron XBB 1.5 Covid-19 variant 'one to watch out for'
A new Omicron subvariant of Covid-19 could be "one to watch out for", a leading health expert has warned, as the number of hospitalised patients with Covid continues to rise.
Cases of the XBB.1.5 variant have more than doubled in the United States in just a week. The variant now accounts for more than 40 per cent of Covid cases in America, according to recent data from the Centers for Disease Control and Prevention (CDC) releases.
Just 4 per cent of all Covid cases in the UK were the XBB 1.5 variant, according to figures from Cambridge's Sanger Institute for the week to December 17. However, Tim Spector, founder of the ZOE Covid app and professor of genetic epidemiology at King's College London, has warned the variant could be "one to watch this year".
In Scotland, in the week ending December 5 last year, the estimated number of people testing positive for Covid-19 was 100,700, equating to around one in 50 people.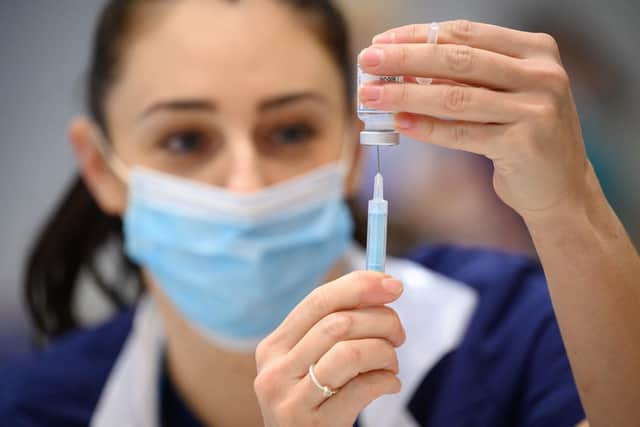 The latest stats for hospitalisations, however, show from the week ending December 11, to the week ending December 18, there has been an 18.6 per cent increase, from 735 patients to 872.
The number of patients being admitted to intensive care units (ICUs) has also increased over the same time period, with 13 new admissions, up from four the previous week.
The XBB.1.5 variant is a mutated version of Omicron XBB, which was first detected in India in August last year. The variant has since been found in at least 74 countries, according to outbreak.info, which uses data from the Global Initiative on Sharing Avian Influenza Data (GISAID).
The UK, China, India, Pakistan, Indonesia and Australia are among the countries where the variant has been detected.
Studies have found the variant is capable of evading antibodies from previous Covid infection or vaccination, but it has not yet been listed as a variant of concern by the UK Health Security Agency (UKHSA).
However, officials have said the NHS is facing "intolerable" pressures as it grapples with staff shortages and high demand exacerbated by flu and Covid, prompting more than a dozen UK NHS trusts and ambulance services to declare critical incidents over the festive period.
Comments
 0 comments
Want to join the conversation? Please or to comment on this article.