Some 68 per cent of patients were seen and admitted, transferred or discharged within four hours in the week to April 17, an improvement on 67 per cent the week before.
Over 7,600 people waited more than four hours in the most recent week, while 2,200 waited over eight hours, and 900 waited 12 hours.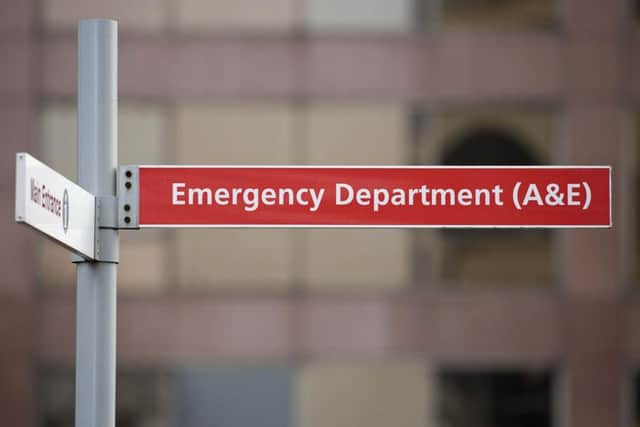 Scottish Conservative health spokesperson Dr Sandesh Gulhane said the figures were "soul-destroying" for healthcare staff and the public.
"We're almost into May and way past the latest peak of Covid infection rates, so we'd expect to see waiting times improving markedly," he said.
"Yet, due to chronic workforce planning by the SNP Government, they remain stubbornly dire – and lives are being needlessly lost as a result.
"The Health Secretary can't just stand back and accept a situation where virtually a third of people are having to wait more than four hours to be seen in an emergency ward – but that is what appears to be happening.
It comes after doctors warned the NHS is "falling apart" under immense pressure.
Dr Lailah Peel, a junior doctor working in A&E and chair of the British Medical Association's (BMA) Junior Doctors Committee, said there is "no doubt" Scots are coming to harm as a result of long waits in A&E.
Scottish Labour deputy leader, Jackie Baillie, said the NHS was "on life support", adding: "These damning figures lay bare the scale of the challenge our NHS is up against.
"Despite the tireless work of incredible NHS staff, the SNP's lack of leadership is taking its toll across the board.
"Week after week our A&E remains in crisis, with thousands of people facing unacceptable waits."
A spokesperson for the Scottish Government said: "The latest weekly figures show an improvement in performance in our A&E departments with more than two-thirds of patients being seen within the four-hour target, despite the unprecedented impact of the pandemic on services.
"We continue to see high levels of Covid transmission and people in our hospitals with the virus. As these numbers begin to ease we expect to see improvements in performance."