Covid-19 delay to diagnostic tests impacting patients' mental health, warns leading surgeon
A leading surgeon has called for urgent action to address the backlog of diagnostic tests caused by the Covid-19 pandemic.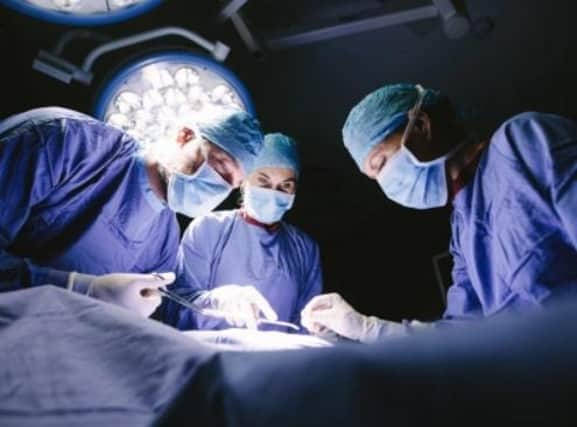 Professor Michael Griffin, President of the Royal College of Surgeons of Edinburgh (RCSEd), welcomed the spending review announcement from Rishi Sunak that £1 billion has been earmarked to deal with the backlog in elective surgery in England, with Scotland to set its budget in January.
RCSEd would like to see more detail of how funding will be allocated to clear this backlog of operations and diagnostic tests in Scotland, he said.
It comes as figures released by Public Health Scotland this week revealed that almost 103,000 Scots are waiting for eight key diagnostic tests from the NHS, including endoscopy, colonoscopy, cystoscopy, CT scan and MRI scan.
This is 15,292 more people than on the same date in 2019, an increase of 17.5 per cent. Almost 70,000 patients were waiting for a radiology test, 4.9 per cent higher than in September 2019.
Professor Griffin warned that this delay has a negative effect both on outcomes for those who need treatment, and on the mental health of those left waiting for news.
"Of all those people in Scotland who are waiting for their diagnosis, the vast majority won't have a serious diagnosis such as cancer, but they're sitting there waiting, worrying, and, and the effect on their mental well being is significant," he said.
"We need to make sure that these tests are done expediently, because if they're not those who do have cancer are being delayed, and the long term outcome there is that if there's delay in the diagnosis of cancer, there is a worsening in the prognosis."
He added: "We have to use the facilities that are available to us in the recovery period - the independent sector, the Louisa Jordan - to focus on getting all these diagnostic tests.
"Scans like CTs, MRIs, ultrasounds, but also the investigative tests such as endoscopy, colonoscopy bronchoscopy, cystoscopy… these tests that exclude bowel cancer, lung cancer, stomach cancer esophageal cancer, bladder cancer, and so on.
"We have to put into place a mechanism where a rapid turnover can be can be achieved very efficiently and effectively."
Professor Griffin called for NHS Scotland to use "every possible innovation" to clear the backlog of operations. He is a continued supporter of "Covid-free" or "low-risk" areas where operations can take place without the risk of transmission.
"Quite rightly they were paused, because the risks of operating in a Covid-rich environment are significant," he said.
"We know that the outcomes are much poorer if you operate and perioperatively you get infected with Covid. That is a serious issue when you're dealing with major operations. So they had to be paused, but now they have to be restarted. And we have to use every possible innovative way of increasing that load of work being able to be shifted."
Chancellor Rishi Sunak announced £2.4 billion of extra funding for Scotland for devolved matters including healthcare.
He also announced a pay rise for more than a million nurses, doctors and other NHS workers.
A message from the Editor:
Thank you for reading this article. We're more reliant on your support than ever as the shift in consumer habits brought about by coronavirus impacts our advertisers.
If you haven't already, please consider supporting our trusted, fact-checked journalism by taking out a digital subscription.