Could MND and Alzheimer's cures be closer due to Coronavirus clinical trials?
The race to find a vaccine for the Coronavirus has taken conversations about the speed of clinical trials out of laboratories and into living rooms while testing of drugs that would have taken decades to complete now compressed down into years and even months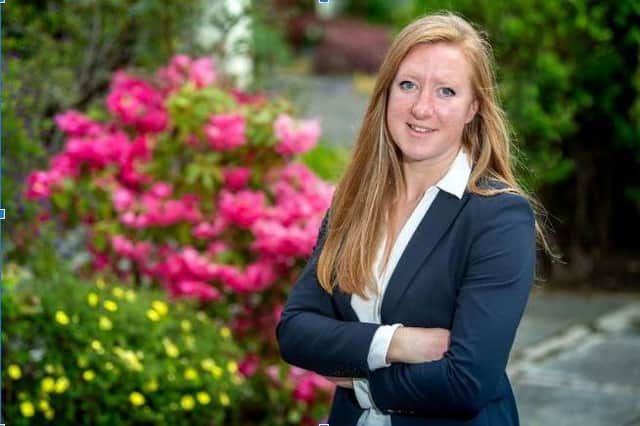 There have never been a set of clinical trials that have had so much investment and political focus but what does this surge in clinical trial activity mean for research into neurological illnesses, such as Motor Neurone Disease and Alzheimers, which lag behind those aimed at cancer treatments?
Could the acceleration of clinical testing due to the Coronavirus lead to advances in treatments for neurological conditions?
Leigh Fell of Caritas Neuro believes it could.
She said: "There has been moves by those leading the trials to a more adaptive approach to clinical trials whereby the path of the testing is changed as results come in.
"There has also been an increase in collaboration and information sharing which is relatively unusual for the pharmaceutical industry.
"I feel like we have come a long way in cancer research, however it's generally said that neurology research is 40 years behind cancer.
"Clinical trials for neurology treatments traditionally have a high failure rate and subsequently huge losses associated for organisations invested in them. If we can adapt and learn lessons from the achievements in oncology and now covid then they could have a higher chance of success."
Launched three years ago, Caritas Neuro Solutions is the result of Leigh and her team's extensive experience of managing clinical trials on behalf of pharmaceutical and biotech companies at home and abroad, carrying out the required regulatory work and monitoring processes to ensure all is carried out correctly.
With a lifelong focus on wellbeing and medical science, having studied Physiology, Sports Science and Nutrition at The University of Glasgow, the past 12 years have seen Leigh, 35, work as a clinical research project manager with a number of big name pharmaceutical firms both as senior staff and, more recently, consultancy roles.
Neurological conditions are increasingly becoming a major cause of death according to official statistics and Leigh believes that a shift in focus of clinical trials to focus on illnesses related to the brain could ease the burden on the National Health Service.
She said: "The Office of National Statistics suggests that dementias were in fact the top cause of death in the UK in 2018 and according to the World Health Organisation, depression is the number one cause of disability in the world.
"Poor mental health affects lifestyles in such a way that can lead to illnesses such as cancer and heart disease. So I believe it's the root cause of a lot of our health issues and healthcare burden"
Leigh, who has extensive experience in assisting pharmaceutical and biotech companies to run successful clinical drugs trials, is now driving ahead her Edinburgh-based business, which she hopes will help put the power of the mind at the top of the health agenda.
Working with biotech and pharmaceutical companies, she hopes to embed an extra element to their clinical research which could unravel how the right mindset, therapies and mental health support can bring improved outcomes for patients.
Eventually, she hopes the findings could lead to drugs becoming available with guidelines for medics and patients to use additional therapies and mindfulness tactics to achieve even better outcomes.
Her social enterprise model will see profits used to enable third sector and small companies to carry out their own studies into wellbeing, work-life balance and the impact of positive mindset.
Leigh also says that a greater understanding of the power of the mind also has its place in the business world with employers who invest in the mental health of their employees seeing significant benefits.
Research by Deloitte published in January this year found that for every £1 companies spent on supporting people's mental health, employers would get £5 back on their investment in reduced presenteeism, absenteeism and staff turnover.
Like so many, she has personal experience of mental ill-health; sparked by stress and exhaustion her illness was successfully tackled using a combination of standard anti-depression medication and mindset relaxation therapies.
Leigh said: "Employers who understand the importance of employee wellbeing will see benefits in their bottom line.
"My lifestyle was travelling constantly for work, I was exhausted," she says, reflecting on her own experiences of depression. "It was a whole combination of things. But I have learned how to manage it, I practice mindfulness and I know to manage my workload more effectively to avoid burnout while also improving work life balance".
"One of the motivators behind the decision to focus on neurology with Caritas Neuro Solutions came from experiencing how much practicing mindfulness helped me.
"That's why I think mindset practices should be an essential part of every treatment regime for all sorts of diseases. I believe in drugs and antidepressants; however, I see them as one piece of the puzzle and in my case it was a kind of scaffolding you put up while you're busy repairing the building by using mindfulness exercises and meditation."
Leigh says that the incredible power of the mind and its potential to perhaps help in the treatment of so many health conditions, is still waiting to be properly unlocked.
"I have worked in cancer trials for so long and seen the incredible effect an optimistic attitude can have on patients," explains Leigh.
She points to evidence from cancer trials that suggest patients who practice visualisation - where they work with therapists to focus on positive images in their mind to help them relax, destress and even reduce pain - or who have a positive mindset achieved by surrounding themselves with positive people and reducing negativity in their lives, have better outcomes.
"I'm really interested in the placebo effect and how to harness the power of the mind to unlock and enhance treatment regimens alongside pharmaceutical drugs and products.
"We know that the mind has an impact on your outcomes. Arguably the most important organ in our body the brain controls every other part of our health so it's vital that we begin to prioritise it in our culture and healthcare system."