Mr Johnson is reportedly "extremely concerned" that there could be a spike in infections here in the UK, following the recent surge in cases in Spain.
Will there be a second lockdown?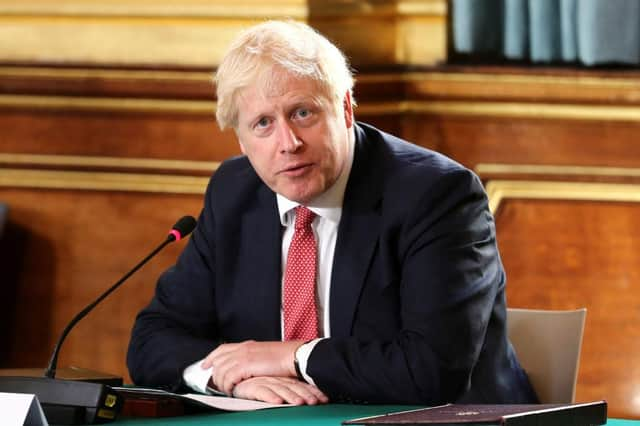 The decision to impose the restriction came after Mr Johnson warned of "signs of a second wave" of coronavirus in continental Europe, and expressed fears a simialr spike in cases could be seen here in the UK.
While there are currently no plans to invoke a second national lockdown in the UK, a number of local lockdowns have been enforced to help contain outbreaks in areas with a large number of cases.
A local lockdown was imposed in Leicester in June and, followed by Oldham in Greater Manchester, which has seen tough restrictions reintroduced after a spike in cases. The infection rate in the town has jumped from 14.9 to 53.9 (new cases per 100,000 people), with 127 new cases recorded in the latest figures for the seven days to 25 July.
The Scottish Government later placed Aberdeen under local lockdown on 5 August, while Preston was faced with tightened lockdown restrictions from 7 August following 47 new cases in the past week.
In these areas, people are no longer allowed to meet with people who do not live in their household in a private home or garden, or in other indoor public venues, such as pubs, restaurants, cafes, shops and places or worship.
What has Boris Johnson said?
During a visit to Nottingham on 28 July, the Prime Minister stressed the most important thing is for people in all communities to "heed the advice" before restrictions can be eased across the country.
He said, "Clearly we now face, I'm afraid, the threat of a second wave in other parts of Europe and we just have to be vigilant and we have to be very mindful.
"I have every sympathy for local leaders who want their area out of lockdown, I can understand their instincts.
"But we have to look at the big picture, we have to look at the national situation and, of course, we need to look at the health of the people of Leicester as well.
"They've been making a great effort to get the incidents down, the review is going on in the course of the next few days as you know, let's hope we can make progress there.
"But the priority, and I think the mayor and local MPs would agree with this, the priority has got to be people's health and getting the disease under control.
"Particularly now as we can see what's happening amongst some of our European friends, where they've got it starting to bubble up again."