Why does UK have the highest Covid death rate? Piers Morgan questions Brandon Lewis on Good Morning Britain
Oxford University research shows an average of 935 people died from coronavirus each day last week
The UK has the worst daily Covid-19 death rate in the world, according to data from Oxford University.
Figures show that nearly a thousand people died from coronavirus each day across the UK - 10 months after the pandemic began.
Research from Oxford's Our World in Data lists the UK as having the highest average number of daily Covid deaths across the globe.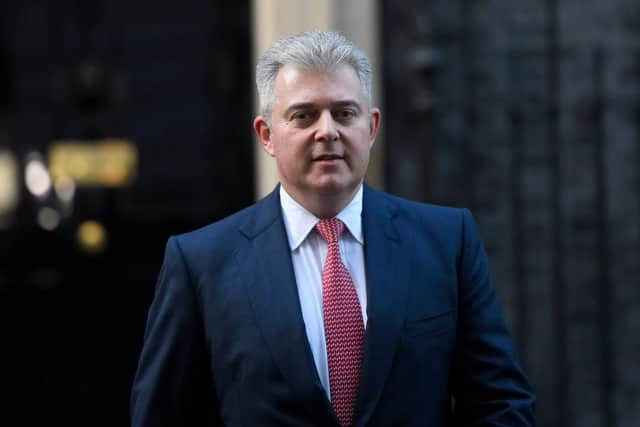 How many average daily deaths were there?
Numbers showed an average of 935 people died in the UK over the last week (11-17 January) after testing positive for coronavirus.
Covid-19 deaths were occurring at a higher average in the UK than any other country in the world, at a rate of 16.54 per million people.
Czech Republic, which had the highest daily death rate since 11 January 2021, is second on the list (16.32), followed by Portugal (14.82).
The figures came to light after the UK revealed a further 671 people had died due to coronavirus on Sunday 17 January.
Why does the UK have the highest Covid death rate?
"You can't do a direct comparison of that type with this virus in terms of death rates," he said in an exchange with presenter Piers Morgan.
Morgan said: "Given you talk about international comparisons all the time in relation to our vaccine performance, it is legitimate to ask you why we have the worst death rate.
"You can't bat the question away by saying you don't want to get into international comparisons, because you do when it suits you."
He added: "I am just asking you for the one reason why we have the worst death rate in the world right now."
Mr Lewis, the Northern Ireland secretary, said that international comparisons on death tolls would not be appropriate until after the pandemic.
And added that international vaccine comparisons could be made as "that's a very clear decision about how much you've ordered and how you're rolling it out".
What could the reasons be?
Though Mr Lewis wouldn't be drawn, Morgan's co-host Susanna Reid did give viewers possible reasons for the grim statistics.
"It could be down to, for instance, delays on border control, testing systems that were slow to get up and running," she said.
How many Covid deaths have there been today?
A further 1,610 people died from Covid within 28 days of a positive test across the UK on Tuesday 19 January.
It is the highest figure reported in a single day since the pandemic began and means the total number of coronavirus deaths has surpassed 90,000.
A further 33,355 positive Covid cases were reported while the government's vaccine rollout programme has seen 4,266,577 people receive a first dose.