When will the furlough scheme end? Date the UK job retention scheme closes - and could it be extended
Rishi Sunak will reportedly extend the furlough scheme at his next budget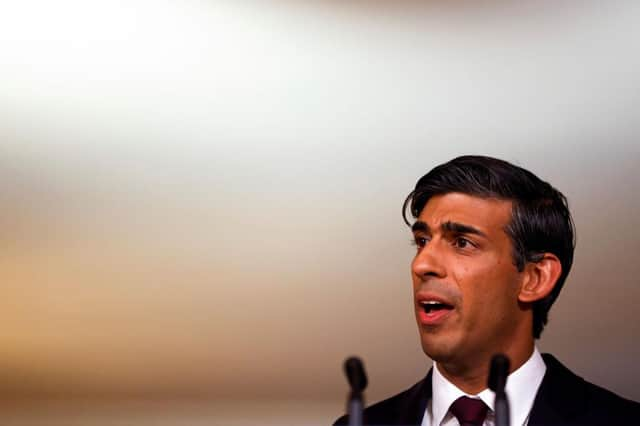 In place since March 2020, the government's furlough scheme has helped to retain millions of jobs during the lockdown of the country's economy.
The government has extended the scheme on four occasions already, and Chancellor of the Exchequer Rishi Sunak is reportedly considering a fifth extension of the scheme ahead of his next budget on March 3.
On January 27 prime minister Boris Johnson suggested that lockdown measures wouldn't be eased until at least March, increasing the likelihood of a further extension of the job retention scheme.
Here's everything you need to know about the furlough scheme.
When is the furlough scheme set to end?
Currently the furlough scheme is scheduled to run until April 30.
A government press release stated that "extending the scheme until the end of April means businesses across the country will have certainty about what support will be available to them."
Could the furlough scheme be extended?
Chancellor Rishi Sunak is reportedly mulling over a fifth extension of the scheme that would see employees covered over the summer period.
A source close to Sunak is said to have told Bloomberg that "support for jobs isn't going to end" before saying that wile most businesses can't reopen a furlough scheme will be in place.
In response to the reports, a Treasury spokesperson said: "We've invested more than £280bn throughout the pandemic to protect millions of jobs and businesses – and extended our self-employed and furlough schemes through to April so that people have certainty that help is in place.
"At the upcoming Budget the government will set out how we'll ensure public services continue to receive the investment they need."
On January 16 the Confederation of British Industry (CBI) called for the immediate extension of the furlough scheme.
In its Budget submission to Chancellor Rishi Sunak, the CBI said businesses cannot be expected to wait nearly two months to know whether support will be extended beyond the current deadlines.
Tony Danker, CBI director-general, said: "Our Covid-related business support asks are about moving now or soon, rather than waiting until March 3… Business support needs to go in parallel with the tiering of restrictions.
"Sudden stops and cliff edges really don't help and I don't think anybody in Government believes that we're going to have a sudden opening up with the economy."
When does deadline to apply for furlough scheme end?
According to the government claims for furlough must be made by the following dates:
- claims for January 2021 must be made by 15 February 2021.
- claims for February 2021 must be made by 15 March 2021.
- claims for March 2021 must be made by 14 April 2021
- claims for April 2021 must be made by 14 May 2021