The new restrictions has seen Scots encouraged to work from home where possible, and to stay at home, with outdoor gatherings also limited. Primary school and secondary school education is to be taught remotely with limited exceptions.
Addressing the nation, Ms Sturgeon said she was "more concerned about the situation we face now than I have been at any time since March last year", citing the increasing prevalance of a new more infectious strain of the coronavirus.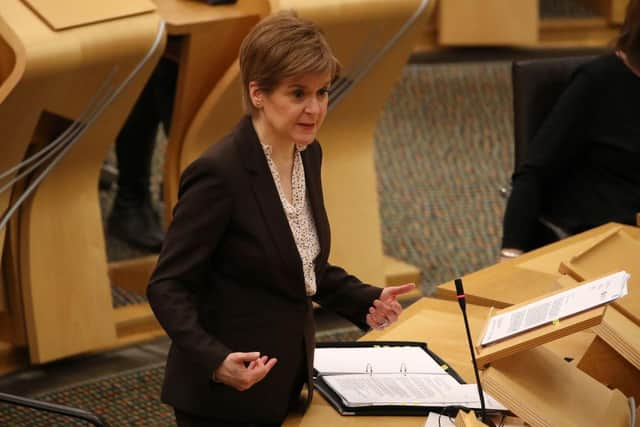 On February 23 a roadmap out of lockdown was published detailing the country's exit strategy from strict Covid restrictions – here are the key dates.
When does the new lockdown period start in Scotland?
The restrictions came into force at midnight on the morning of January 5.
How long will the restrictions be in place?
The official Scottish Government website initially stated that restrictions would be in place for at least four weeks.
Scotland's stay-at-home order is expected to be lifted from April 5 under a phased plan to lift lockdown.
Ms Sturgeon told the Scottish Parliament "if all goes according to plan" the country will move back to the levels system of coronavirus restrictions from April 26, with all council areas moving to Level 3.
She said lockdown would ease in phases that are separated by at least three weeks and dependant on suppression of the virus continuing.
The first phase began with the youngest children in Scotland returning to their classrooms on Monday as schools reopened to more pupils.
The second phase is set to take place no earlier than March 15, with P4-P7 pupils expected to return as well as more senior phase pupils in secondary schools.
Four people from two households may also be allowed to meet outdoors from that date.
Communal worship, a further extension to outdoor mixing and more freedoms in retail are hoped to be put in place from April 5, with the stay-at-home order expected to be lifted and all pupils back at school.
Ms Sturgeon said more details will be issued in mid-March of the further easing of restrictions that will take place over April and May and into a summer.