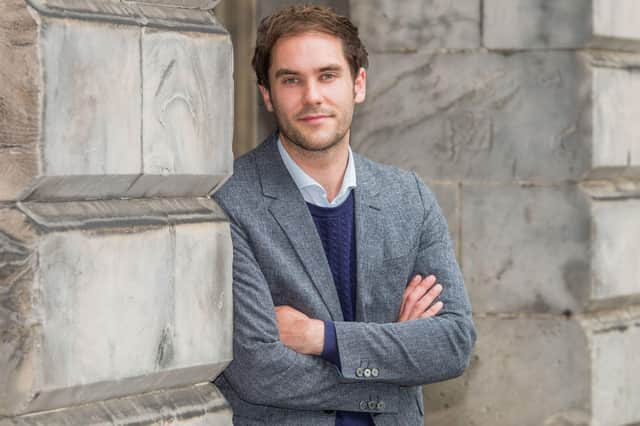 New figures, released by Public Health Scotland this week, show that NHS Lothian again has the lowest vaccination rate in Scotland, with 33.8% of the population of Edinburgh, West Lothian, Midlothian and East Lothian having received their first vaccine dose.
In recent weeks, the four local authority areas covered by NHS Lothian have had the worst vaccine rates in the country, with the capital in particular regularly featuring at the foot of the table.
Now, members of Edinburgh City Council have raised concerns about the slow vaccine roll-out.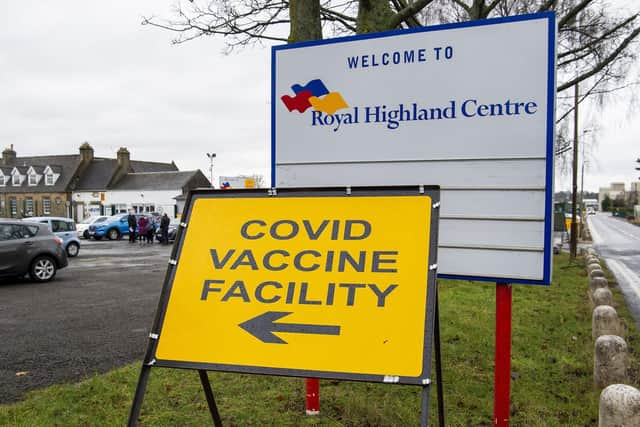 Speaking at a meeting of the full council, SNP council leader Adam McVey fielded questions on his monthly leader's report.
In March's report, the Leith councillor wrote: "Just this month, the latest mass vaccination centre opened at Edinburgh Park, offering nearly 500 appointments a day, and the number of walk-through testing centres in the city is continuing to increase with the launch of two new testing centres in the car parks of Ainslie Park Leisure Centre and the Jack Kane Sports Centre and Community Centre."
In response, Conservative group leader Iain Whyte, who represents Inverleith, asked: "The council leader has highlighted in his report what he calls positive steps in our fight against Covid-19 and there are many actions our staff are taking as well as those in the NHS.
"He highlights the opening of further mass vaccination centres, so he's obviously in contact with out partners at NHS Lothian - has has he enquired with them, why, when Scotland has the lowest rate of vaccinations per 100,000 in the UK, Edinburgh has the lowest rate per 100,000 in Scotland and is dropping behind other areas in the country?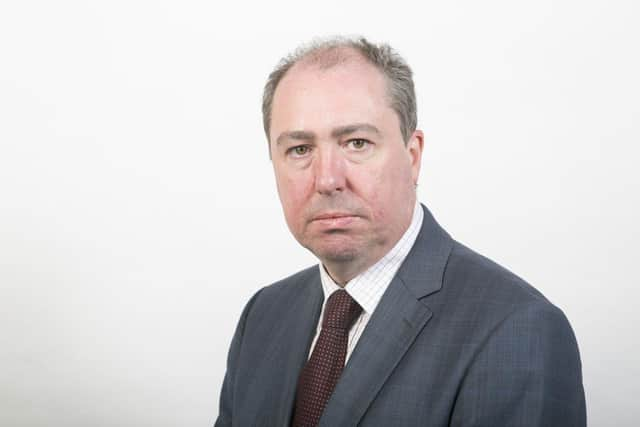 "What discussions has he had with NHS Lothian about speeding up the vaccination rate in Edinburgh, when the First Minister is talking about stock that's lying around that might go out of date if not used soon - and it's apparent from the work of journalists that Scotland has large numbers of vaccines in stock, ready to use?
"What is NHS Lothian doing about it, what actions can the council leader take to assure us that this will be done as swiftly as possible?"
Councillor McVey said: "To an extent I agree with him that we need to accelerate the vaccine programme as fast as we possibly can, and that's exactly what we're doing from the council side, making sure there are facilities available to enable that and that any input we can have to speed that up is done.
"There is constant engagement between the council and NHS Lothian. The rapid mass vaccination centres are making a difference - it's worth saying the rate of vaccinations has increased exponentially since they came online.
"I am aware of specific issues in terms of communication, of letters for appointments and people not having access to the information of when their appointments were scheduled - I'm not sure what impact that had on some of those missed opportunities to ramp up that rate.
"We are doing everything we can as a council to facilitate that. The NHS, I agree with councillor Whyte, needs to go as fast as it possibly can.
"From the updates I am getting I am quite confident that, certainly the bits we have control over, are being handled well but I am aware there are some concerns around some of those factors that might be holding us back.
"I am not sure what the scale of unused vaccinations is, as I haven't heard from NHS Lothian about any threat of a large number being disposed of because they're out of date."
A spokesperson for NHS Lothian advised that letters inviting patients to appointments are managed nationally, and that the health board's vaccine wastage figure is just 3% - compared to a national average of 5%.
Pat Wynne, director of primary and community nursing at NHS Lothian, said: "We are vaccinating as fast as our available supplies allow and to date we have delivered over 283,000 first dose vaccinations across Lothian.
"Delivering our vaccination programme has been a major undertaking for NHS Lothian, however our staff and partner venues have met this challenge and are working hard to vaccinate our population as quickly as possible.
"We are extremely proud of the word they have done and will continue to do over the coming weeks."
A message from the Editor:
Thank you for reading this article. We're more reliant on your support than ever as the shift in consumer habits brought about by coronavirus impacts our advertisers.
If you haven't already, please consider supporting our trusted, fact-checked journalism by taking out a digital subscription.