Watch: Scottish musicians join forces with Alastair Campbell to launch charity single in aid of NHS workers
Scottish musicians have joined forces with former Downing Street aide Alastair Campbell to launch a charity single and video paying tribute to NHS workers for their efforts during the Covid-19 pandemic.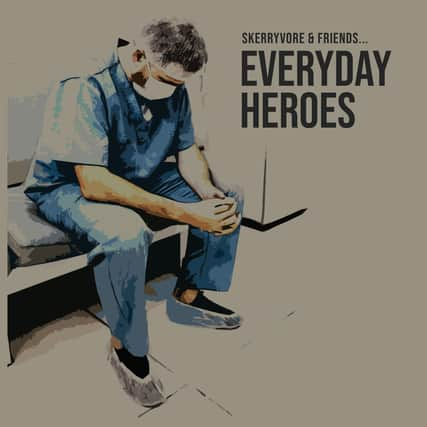 Tony Blair's former communications chief, an avid bagpiper who has family roots in the Outer Hebrides, performs alongside musicians from a host of leading Scots trad bands on the track "Everyday Heroes."
It was released by the band Skerryvore tonight to coincide with the weekly "clap for carers" tribute across the UK.
The group's accordion player and piper Martin Gillespie wrote the brand new track for the single, proceeds of which will go to an appeal created to provide support to NHS staff handling the pandemic.
The leading commentator, author and broadcaster says he was "absolutely thrilled" at being asked to get involved.
He describes himself as a huge fans of Hebridean bands like Skerryvore and Skipinnish, who are both drawn from the Isle of Tiree, where Campbell's father Donald was brought up and returned regularly with his family after moving to Yorkshire.
Campbell, who has already been playing the bagpipes during the weekly "Clap for Carers" tribute outside his house in honour of a neighbour who is a nurse, has also promised to play Everyday Heroes in future.
Musicians from Skerryvore, Skipinnish, Tide Lines, Peat & Diesel and Mànran, the Red Hot Chilli Pipers and Trail West all recorded and filmed their parts at home around Scotland.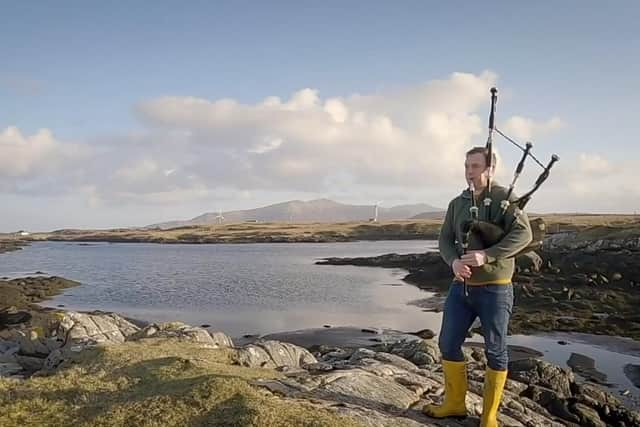 The track is available to buy, stream and download on major platforms from midnight on Thursday, with all proceeds going to the NHS Charities COVID-19 Urgent Appeal.
Campbell said: "I was absolutely thrilled to be asked to take part in the Everyday Heroes project.
"I'm a huge fan of some of the bands out of the Hebrides like Skerryvore and Skipinnish and to be playing on the same record as them is a real delight for me.
"To anyone who knows anything about traditional Scottish music, me playing with Skerryvore, Skipinnish, Mànran, Peat and Diesel, Tide Lines, Trail West, Skara and the Red Hot Chilli Pipers is the musical equivalent of playing football with Maradona, Zola, Schmeichel, Ginola, Mattheus, Desailly, Dunga and Figo...which I did, in Soccer Aid, though I never talk about it, apart from every day.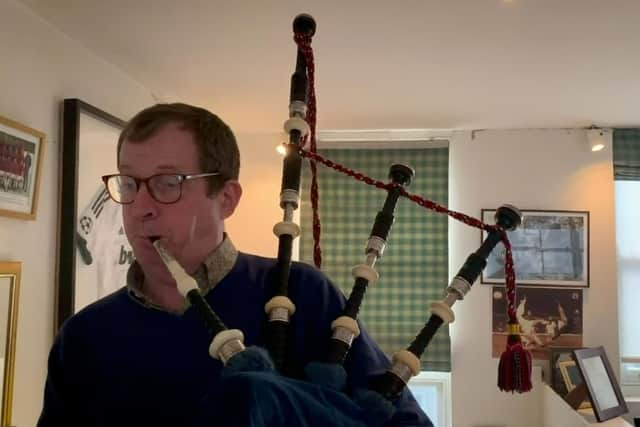 "As we've seen in Italy and elsewhere, music is so important to people at a time like this.
"It can provide hope and comfort and inspiration to keep going. I've certainly been playing my pipes and listening to music more than ever. I've also written a new tune myself for our next door neighbour Sissy Bridge, who is a nurse and I go outside her house each Thursday night at 8pm to play it.
"I will now also be playing Everyday Heroes, which is a great way for musicians to play a part when their live events are all off and a great way to raise funds for the NHS and social care charities."
Gillespie said: "Music is a source of comfort during difficult times and I hope this emotional, uplifting tune will raise a few smiles. All proceeds will go to the NHS Charities Covid-19 Urgent Appeal and we would ask everyone to give it a listen and support this worthy cause.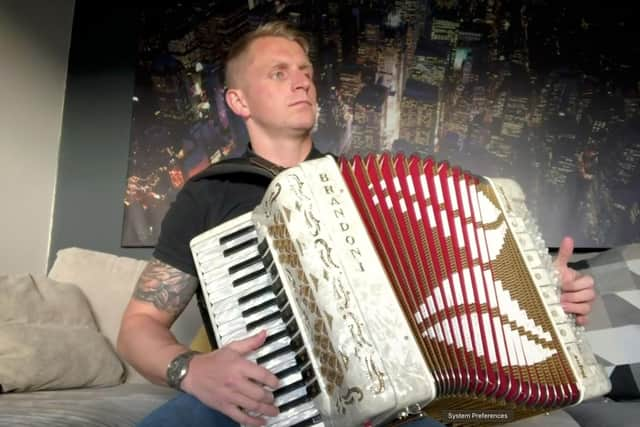 "The response and support from other musicians and special guests has been fantastic. Everyone worked so hard to turn the track around in a matter of days and I'm grateful to all of them.
"Hopefully when we are through this crisis, we can perform the track for NHS staff in person, but for now we hope they enjoy this tune written in their honour."
Comments
 0 comments
Want to join the conversation? Please or to comment on this article.