Tier 4 Scotland travel restrictions: rules for driving in level 4 areas including Glasgow - and what counts as 'essential travel'
The travel guidance has now become law, meaning it is illegal to travel out of a level 4 area
The announcement came as 1,248 new coronavirus cases were registered in Scotland in the previous 24 hours.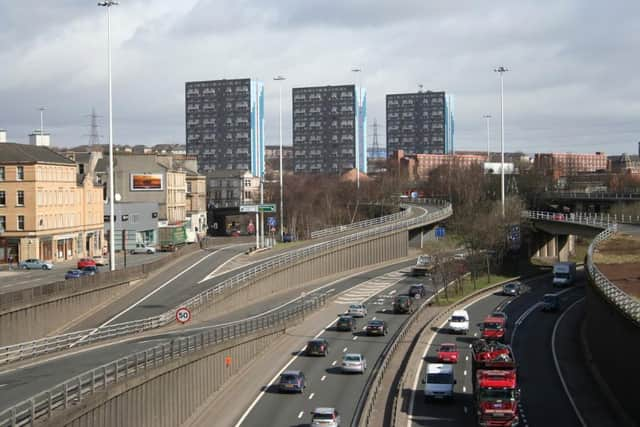 The tough restrictions, which are similar to that of a full lockdown, will be in place for three weeks and will end on 11 December.
As well as the strict rules surrounding socialising and the closure of hospitality venues, the travel guidance which has been in place since the five-tier system was introduced will become law.
Here's everything you need to know about travelling in, out of and within a Level 4 area.
Can I travel during Tier 4 restrictions?
People living in a Level 4 council area will be banned from travelling outside of their area unless for essential purposes like work, education or childcare.
Any non-essential journeys outside of a Level 4 council area will be illegal.
This means if you are found to be travelling for any non-essential reasons, you could be stopped by the police and fined.
Journeys within Level 4 areas should also be kept to an "absolute minimum", Nicola Sturgeon said.
The First Minister said people should only be going out and about for reasons such as childcare, caring for someone who is vulnerable, exercise or shopping for essential goods.
And people outside a Level 4 area will be banned from travelling into one, except for essential reasons.
There must also be no non-essential travel between Scotland and the other parts of the UK.
People living in Level 3 have also been banned from travelling outside of their local authority area.
Can I travel for exercise?
As during Scotland's first nationwide lockdown, people are being encouraged to stay local when taking exercise.
However, the Level 4 restrictions do allow for you to drive somewhere further afield if you don't have a suitable space nearby.
If you need to travel into or out of a Level 4 area for exercise you should limit your drive to five miles.
The full list of exemptions which have been deemed as essential are:
Travelling for work if you can't work from home Travelling for education, childcare or healthcare purposes for yourself or to care for others Travelling for essential shopping Travelling for local exercise Travelling for "life events" such a weddings and funerals Moving house Travelling to avoid injury, illness or to escape a risk of harm.
Under Level 4 rules, people will not be able to travel abroad unless for essential reasons such as work or education.
Travellers arriving into Scotland from certain countries overseas may be legally required to self-isolate for 14 days after their arrival.
Visit the Scottish Government's website for the updated list of travel corridors.
What areas have been placed in Tier 4?
These are the local authority areas that will move to Level 4 restrictions from 20 November:
City of Glasgow Renfrewshire East Renfrewshire East Dunbartonshire West Dunbartonshire North Lanarkshire South Lanarkshire East Ayrshire South Ayrshire Stirling West Lothian.
The First Minister said: "The infection rate in all of these areas remains stubbornly and worryingly high.
"At these levels, we simply do not have the assurance we need that hospital and ICU services will be able to cope as we go deeper into winter."