Teachers accuse Scottish Government of showing a 'total lack of empathy' around Covid-19 fears
Teachers have said they feel ignored and dismissed by the Scottish Government after local authorities failed to accept work from home status for those teaching in schools subject to level three or four Covid-19 restrictions.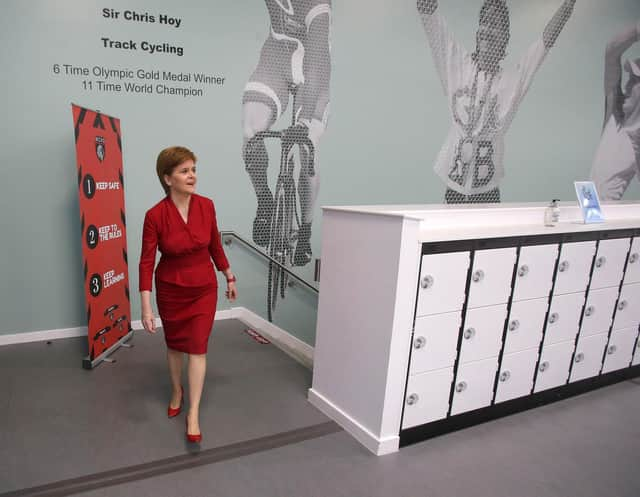 Teachers have accused the Scottish Government of lacking empathy around teacher concerns
Several teachers said they felt "gaslighted" and "frustrated" about the Scottish Government's handling of the issue of keeping clinically vulnerable teachers safe.
Under guidance issued by the Scottish Government, teachers previously in the shielding category should work from home if they can do some of their work outside of the classroom, but several teachers said that their local authorities had either pushed back on their requests or ignored them entirely.
It comes in the week Holyrood voted in favour of a motion calling for safer schools and follows reports that Scotland's biggest teaching union, the EIS, is consulting on potential strike action on the grounds of school safety.
All of the teachers we spoke to requested anonymity due to fearing for their jobs due to 'gagging clauses' in their contracts banning them from openly criticising their employers, in this case, local councils.
One teacher, in Renfrewshire, who has a serious respiratory condition which would mean Covid-19 would be life-threatening, said she was "not confident" the Scottish Government are listening.
They said when they asked if they could work from home, the answer from Renfrewshire Council was a "flat no".
The teacher, an SNP member, said: "They wouldn't discuss it and wouldn't allow it. They keep saying 'you are a front line worker and you must be at work'.
They added: "I am really angry and really disappointed and frustrated as well. The Scottish Government seem in denial about the risks in schools.
"I'm an SNP member and I think they have done really well with aspects of the pandemic, but this blatant lack of acknowledgement of what is happening in schools makes me struggle with that as does the total lack of empathy."
Another teacher in a high prevalence area added that "in 28 years of teaching, I've never felt less valued".
They said: "The expectations that teachers will put not just their own lives, but those of their families at risk to keep schools open at any cost feels like a cruel political tactic."
Nicola Sturgeon, speaking at her daily Covid-19 briefing, rejected the accusations that the Scottish Government was not listening to teacher fears.
She said: "If it is possible and safe and where people feel assured that it is safe, we're not saying shielding people should not, as an iron rule, go to work, but there has to be conversations with employers to satisfy and ensure that if there are further steps that need to be taken to make workplaces safe, and that includes schools obviously, then those should be made.
"The safety of people is paramount in these discussions.
"We will continue to listen and continue to take seriously the concerns teachers, parents, young people themselves or anybody else who works in schools have.
"But, based on everything we know, our judgement is that the harm that is done by not having young people in school as normally as possible, that harm is bigger than any risk that we think there is around transmission of Covid in schools."
A Renfrewshire Council spokesperson said: "We are not aware of any such case."
A message from the Editor:
Thank you for reading this article. We're more reliant on your support than ever as the shift in consumer habits brought about by coronavirus impacts our advertisers.
If you haven't already, please consider supporting our trusted, fact-checked journalism by taking out a digital subscription.
Want to join the conversation? Please or to comment on this article.