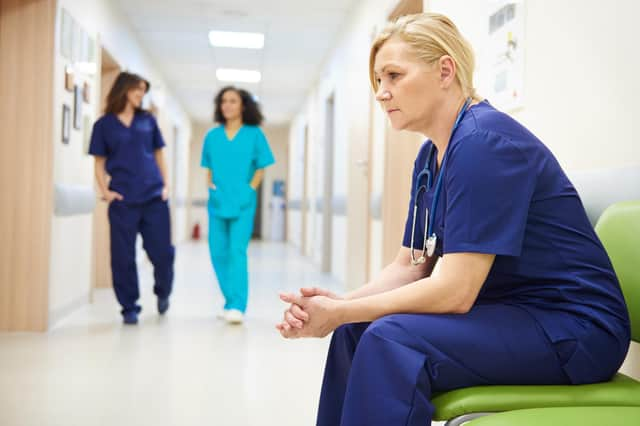 The experts from the University of Strathclyde were commissioned by the Health Board in early March to develop a model to help it plan and manage demand for critical care and general ward beds across the three main Lanarkshire hospitals.
A team from the Department of Management Science, led by Dr Robert Van Der Meer, developed an integrated spreadsheet and discrete event simulation model, yielding week-to-week predictions of the number of critical care and other hospital beds required as the early wave of Covid-19 patients was building up.
Detailed data fed into the model include age group demographics and estimated prevalence of co-morbidities in the regional population, as well as the number and type of available hospital beds.
A critical variable was the expected length of hospital stay of Covid-19 patients, for which the team developed accurate estimates based on local data.
The modelling reached a critical phase in the last week of March and first week of April, when there was anxiety across NHS Scotland whether the amount of critical care facilities then available – already greatly increased by repurposing other hospital resources, would be sufficient to cope with the ever-growing influx of Covid-19 patients.
However, the Strathclyde team was able to predict – accurately as it turned out, the intense pressure from Covid-19 would reach a peak during the first two weeks of April and that enough critical care and other beds were available to cope with this.
A report was presented to the Corporate Management Team of NHS Lanarkshire on 6 April.
The report was subsequently widely shared with other Health Boards and the Scottish Government.
Dr Van Der Meer said: "The Strathclyde model gives NHS Lanarkshire week-by-week predictions on how many patients will need to be admitted with
Covid-19, and how many of these patients need to receive critical care including ventilation, and how long for. In this way, we could estimate the maximum bed utilisation before, during and after the peak of the Covid-19 wave in April and reassure the Health Board that they had sufficient capacity."