Scotland's economy could go down by 25 percent after lockdown
Scotland's economy could shrink by a swingeing 25 per cent if the current coronavirus lockdown remains in place for three months, economists have warned.
Scotland's economy could shrink by a swingeing 25 per cent if the current coronavirus lockdown remains in place for three months, economists have warned.
The construction industry will be worst hit and could see a 50 per cent contraction, the Fraser of Allander Institute warns in a new blog.
The Strathclyde University-based think tank insists this is not an "exact prediction" for GDP in the second quarter of the year (April-June), but an illustration of the scale of the "shock" facing Scots growth.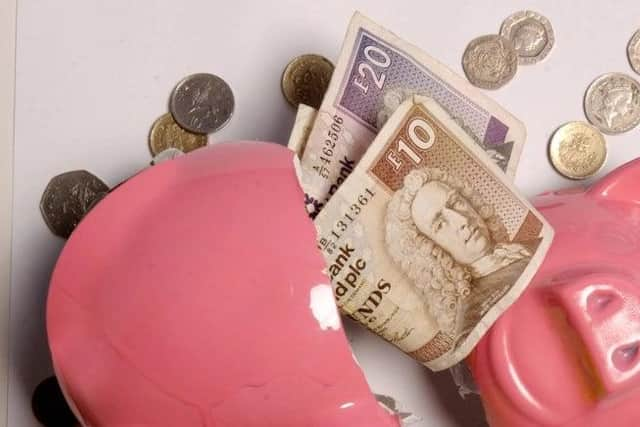 All but essential workplaces have been forced to shut their doors as a result of coronavirus and it is widely accepted the economy has now fallen into recession.
Nicola Sturgeon yesterday urged firms to "be responsible" and obey the strict shutdown north of the Border.
The approach in Scotland has led to a clash with the approach of the UK government which has said that workplaces, particularly building sites, can remain open if staff are able to safely maintain social distancing measures.
A "high-level assessment" of the likely impact of the current lock-down on day-to-day activity in Scotland has now been set out by Fraser of Allander economists.
"If this sort of lockdown were to continue for a three-month period, we could expect to see around a 20-25 per cent contraction in Scottish GDP," it states.
The Scottish Government has ordered the shutdown of all building sites around the country, unless they are working on NHS facilities. An isolated few are believed to be defying this and following UK government guidelines which allows them to remain open if they can observe social distancing.
But the housebuilding industry has largely been mothballed and if the current lockdown remains in place until June as expected, the industry is looking a contraction of as much as 40-50 per cent, according to the blog.
The picture is less clear in retail, where shops have all been closed down, but there has been a huge spike in online shopping, particularly from supermarkets.
But the economists warn: "We should not be surprised at seeing an overall contraction in retail, as the surge in online and food retail does not completely offset the mothballing of non-food retail."
Accommodation and food services is facing a gruelling impact, the economists add.
"This has been one of the hardest and earliest hit sectors, with government first advising and then instructing bars, restaurants and hotels to close," they state.
"With the instruction now clearly to avoid essential travel, accommodation providers across the country are seeing bookings being cancelled. Here we're seeing businesses not just saying a reduction in demand but zero demand."
Work is still ongoing to work out the true impact on the sector.
But it adds: "With the majority of the sector mothballed, we estimate that there could be a very significant contraction in Accommodation and Food Services."
And the services sector overall is facing a bleak outlook with all the emerging evidence so far, pointing to a contraction "of around 15-20 per cent."
Tory finance spokesman Donald Cameron said: "A contraction of this magnitude would be brutal for jobs, growth and prosperity.
"Everyone understands the public health need for lockdown at the moment.
"But this warning makes it all the more essential that the Scottish Government gets its economic support package absolutely right.
Ms Sturgeon yesterday appealed to firms to obey the shutdown restrictions.
"I would ask all companies, whether in the construction sector or in any sector – and I think the vast majority of companies are following what I'm about to say – to be responsible and prioritise the health of your workforce.
"Follow the guidance that is there.
"We're not giving this guidance for no reason. I certainly don't want as First Minister, with all the importance of economic activity and construction elsewhere, I don't want to be giving guidance that says to any company stop doing what you're doing.
"But this guidance has been given for the best of reasons. We judge that it is in the interests of slowing down the spread of the virus and helping us do what we're trying to do."
Comments
 0 comments
Want to join the conversation? Please or to comment on this article.