Queen's Hall concert venue in Edinburgh issues plea for financial help
The operators of one of Edinburgh's best-known cultural venues, which has played host to acts as varied as Nick Cave, Nina Simone, David Byrne, Bill Hicks and Johnny Vegas, have issued an urgent financial plea to supporters to help it survive the coronavirus lockdown.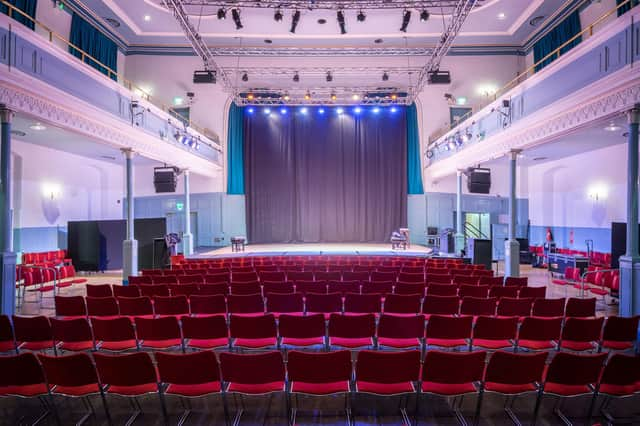 Queen's Hall management have sounded alarm bells over the future of the venue, which celebrated its 40th anniversary last year, after seeing two months of shows cancelled or postponed "overnight."
They have warned of "serious consequences" for the venue in the event of a "prolonged" closure due to the loss of income from hires of the hall and bar sales.
In an email sent to supporters, the venue raises the prospect of being forced to remain closed during the international Festival and Fringe in August, even though both events are still planned to go ahead at the moment.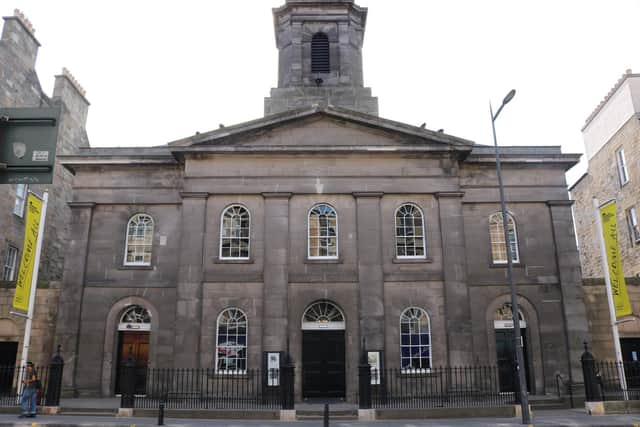 The Queen's Hall, one of the city's few year-round medium-sized concert venues, has also warned about the impact a long-term closure could have on the Scottish Chamber Orchestra, which stages its main performance programme there.
The Queen's Hall is based in a former church which dates back to 1823 and continued as a place of worship until 1976. A public appeal to turn it into a concert venue was launched the following year and it was officially opened by the Queen on 6 July 1979.
Other musical acts to perform there over the years include Blur, The Pixies, Courtney Pine, Jools Holland, Adele, Nigel Kennedy, Tori Amos, Sigur Ros, Marianne Faithfull, The Fall and The Waterboys.
Comics to have graced the stage of the venue include Tim Minchin, Ben Elton, Frankie Boyle and Lenny Henry. It plays host to events as part of both the International Festival and Fringe each August.
Venues across the UK were plunged into turmoil last week when the Scottish and UK governments announced a clampdown on large gatherings of people at indoor and outdoor venues. The restrictions have since been tightened under the current UK-wide "lockdown."
In its appeal to supporters, the Queen's Hall states: "In these unprecedented times, COVID-19 is having a profound effect on all areas of our community, both across the UK and further afield.
"Whilst the well-being of our audiences, artists and our staff is paramount, postponing or cancelling shows (which we did as a precaution before it became mandatory) has had an immediate impact on our cash flow.
"As an independent venue and registered charity, this could put our future in jeopardy if it continues for a prolonged period of time, not to mention the impact it could have on The Scottish Chamber Orchestra and other organisations and musicians who have called us home for many years.
"We have lost two months of show income overnight. Whilst we are robust enough to cover our £40,000 basic operating costs for a short time, through the reserves we've built up over the last couple of years and the on-going help from supporters and funders, any prolonged closure with loss of income from bar sales, hall hires and booking fees could have serious consequences.
"This will particularly be the case should the Edinburgh International Festival and Fringe not take place. Without knowing exactly what the future will bring, we're asking for your help now."
As well as writing to supporters, the Queen's Hall is also asking for donations of £50 on its website.
An appeal on its website adds: "These are strange times. We have no idea how long they'll last or what shape our industry will be in on the other side.
"We can weather the storm for a while, but anything you can donate to help us when we reopen would be hugely appreciated."
Gavin Reid, chief executive of the Scottish Chamber Orchestra, said: "These are of course unprecedented and hugely challenging times for everyone throughout the world, and it is becoming clear that the effects will be felt by all of us for some time to come.
"We have a longstanding partnership and close friendship with The Queen's Hall stretching back 40 years which we value tremendously, and I understand the immediate impact coronavirus could well have on their future.
"I know I speak on behalf of us all when I say that we look forward enormously to performing there again just as soon as events allow."