Poundland asks 'chunterers to pipe down' as stores remain open in lockdown
Poundland bosses have recently asked those complaining about their stores remaining open during lockdown to "pipe down."
In an announcement on Twitter, the supermarket chain said staff have been working "flat out" in shops, distribution centres and central offices across the country to ensure essential items are well-stocked in their stores.
The statement read: "We sell food and other essentials like household cleaners, toiletries and pet food. In fact 70 per cent of what we sell is classed as essential by the government.
"Those that shop with us already know that and, we know from their messages, they're grateful we're still there for them.
"But there's just one or two noisy souls who've been chuntering away all week.
"They're a bit steamed up that we're open and think Britain should now be at Waitrose. (Respect Waitrose, we love what you do, this ain't about you).
"Well, respectfully, we'd like to ask the chunterers, to pipe down a little."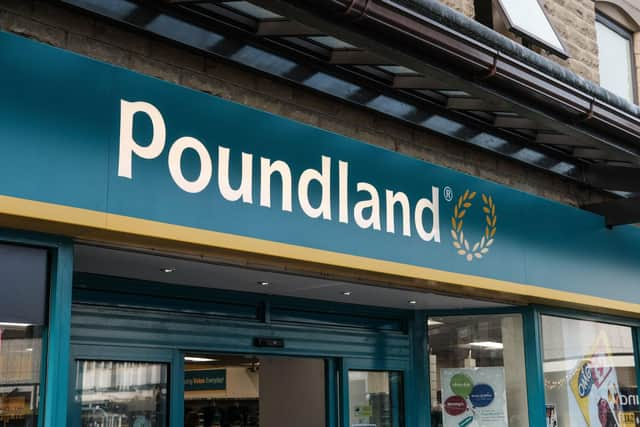 The statement went on to explain why the shops remains open.
It read: "Here's why we're open: we serve a customer who lives week-to-week and can't afford to bulk buy; largely, that customer walks to our stores and buys what they can carry home; we're on the very high streets this country wants to continue to thrive when this is all over.
"Not only that, but we've bust our little behinds this week to make our shops safe.
"Floor markers for social distancing; marshalls at the front of store to limit customer numbers; extra hand washing and cleaning routines."
It confirmed perspex screens will also be fitted from this week.
According to the store's social media post the supermarket chain has not changed its prices and staff have been given extra holiday and other benefits where possible as a way of thanking them for their hard work.
The post added: "Most important of all, our shop floor and logistics colleagues have rolled up their sleeves and gone to work to serve the nation. Gladly. Because they wanted to serve.
"So for them, our 18,000 Poundland key workers, we're now politely asking the Chunterers to lower the volume.
"If you could perhaps stop tweeting @BorisJohnson, @NicolaSturgeon @PiersMorgan, @mrjamesob or any other famous person on Twitter, we'd be obliged. We really don't want others to judge you.
"In the meantime, stay home and only come to us if you need us. If you do, we're proud to be of service."
Poundland is one of many supermarkets to remain open during lockdown.
It has been reported the store is to be temporarily closing 32 branches because of coronavirus, with the staff who work there put on furlough.
Comments
 0 comments
Want to join the conversation? Please or to comment on this article.