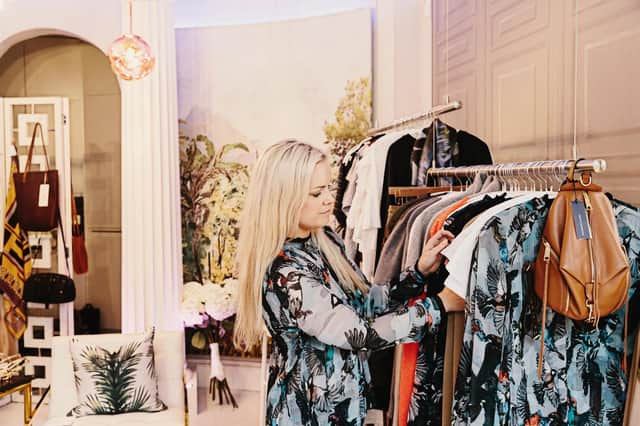 Anna Atwal, owner of PAD Lifestyle store in Edinburgh, which participates in the online marketplace Trouva.
The business said that as a result hundreds of independents across Britain were able to keep their doors open "virtually" so long as the restrictions remain in force.
While physical distancing guidelines have been put in place, e-commerce allows retailers to maintain their business model and continue securing income. The marketplace said it has "pivoted" so that boutique owners are able to fulfil orders while maintaining distancing guidelines.
Trouva said it had worked with its partner boutiques to ensure that they can send out their orders safely, whether that be from their store or their home.
Alex Loizou, chief executive of Trouva, said: "Our boutiques rely on Trouva as a strong revenue stream. Now, these online sales are offering them a lifeline during this difficult time.
"In turn, we have been able to be far more flexible than the conventional, distribution centred business model, enabling our customers to access inspiring and unique homewares and lifestyle products from the best independents, as they spend more time at home."
Among the retailers working with the curated marketplace is PAD Lifestyle in Edinburgh, which is owned by Anna Atwal. The retailer won Boutique of the Year at Trouva's annual Boutique Awards.
Founded in London, Trouva enables customers to discover products from more than 900 independent boutiques in some 300 towns and cities across Europe. In November 2019, it raised £17 million in funding to accelerate international expansion.