Nicola Sturgeon warns Scots of new coronavirus symptom to watch for
The Scottish Government has issued an update to the main coronavirus symptoms that now include a loss or change in smell or taste.
This condition known as Anosmia has been added to the two main existing symptoms, a new continuous cough and a fever leading to a high temperature.
Everyone who develops one or other of these three symptoms should now self isolate for seven days from the onset of their symptoms and everyone in their household should do the same for 14 days as per the current guidelines.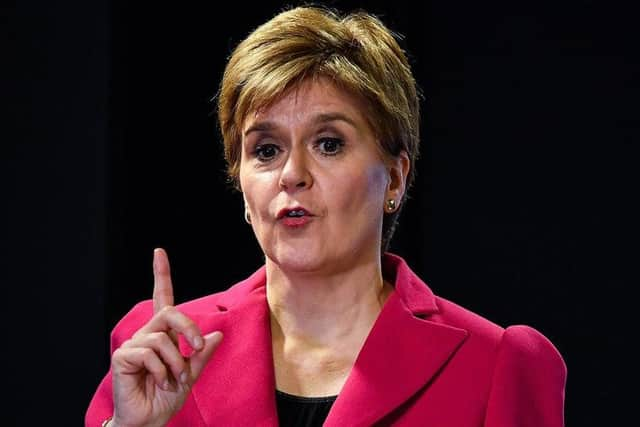 In her daily Covid-19 briefing on Monday, First Minister Nicola Sturgeon echoed the DCMO, advising the public to be aware of the Anosmia.
The DCMO said emerging evidence has confirmed that loss in smell and taste is a "more specific" symptom associated with Covid infection.
She said there are a group of people with Covid infection who develop Anosmia but have very few other symptoms.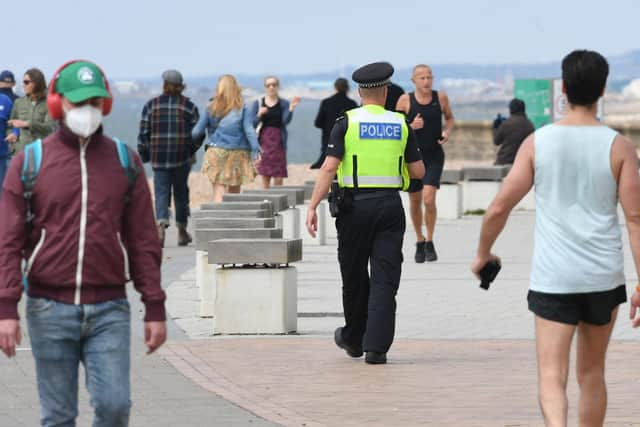 It was tested widespread in South Korea where it was found that up to 35% of patients who tested positive for Covid-19 had loss or change in smell or taste as their main symptom.
Ear, nose and throat doctors had been warning for weeks that more symptoms should be included and scientific advisers told the UK Government to update the advice.
A statement signed by the four UK Chief Medical Officers has been issued.
It read: "From today, all individuals should self-isolate if they develop a new continuous cough or fever or anosmia.
"Anosmia is the loss or a change in your normal sense of smell. It can also affect your sense of taste as the two are closely linked.
"We have been closely monitoring the emerging data and evidence on COVID-19 and after thorough consideration, we are now confident enough to recommend this new measure.
"The individual's household should also self-isolate for 14 days as per the current guidelines and the individual should stay at home for 7 days, or longer if they still have symptoms other than cough or loss of sense of smell."
It comes after a major study, published last week by Professor Tim Spector at King's College London, found that people with a positive test result were three times more likely to report loss of smell and taste as a symptom than those who went on to test negative.He heavily criticised the Government's stance, saying infected people had been encouraged back to work due to a failure to track symptoms properly.Professor Spector, head of the department of genetic epidemiology and leader of the Covid symptom study app at King's, said 50,000 to 70,000 people in the UK with Covid-19 were currently not being told to self-isolate even though they had the virus.
The World Health Organisation (WHO) listed loss of smell and taste as "less common symptoms" several weeks ago and other countries, including the US, added the symptom.Professor Spector said there are even more symptoms - such as tiredness, stomach pain or diarrhoea - that could be included as possible coronavirus symptoms.He said: "We list about 14 symptoms which we know are related to having a positive swab test."These are not being picked up by the NHS. This country is missing them all and not only underestimating cases, but also putting people at risk and continuing the epidemic."There's no point telling people to be alert if they don't know the symptoms."Scottish Conservative MSP, Miles Briggs, said: "This is crucial new information for the public to be made aware of when making a decision if they need to self-isolate, along with other members of their household.
"When a decision is made to come out of lockdown, keeping the R number as low as possible will be critical to keeping Covid-19 under control and people self-isolating stops the spread of the virus.
"It is the people of Scotland who are keeping this virus in check by taking the necessary precautions and this information will help them make the right choices.
"We need to see a vast improvement in testing capacity so that test trace and isolate will be as effective as possible when lockdown restrictions are eased."
Comments
 0 comments
Want to join the conversation? Please or to comment on this article.