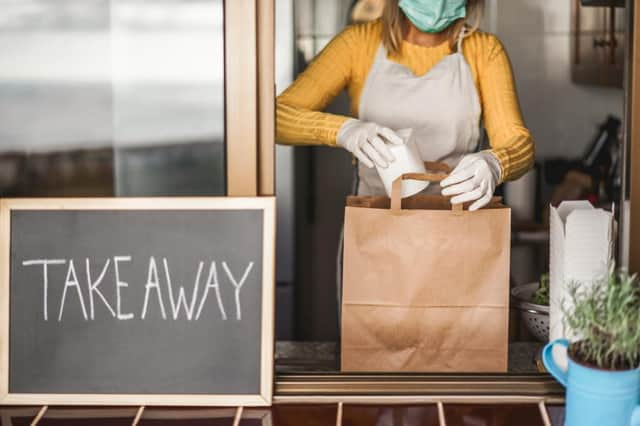 Addressing the Scottish Parliament on Wednesday 13 January, Ms Sturgeon said the situation in the country "remains precarious and serious" so it was necessary to bring further rules in to suppress the virus.
The virus is putting "increasing pressure" on NHS services, she said, which is likely to increase further in the coming weeks.
Nicola Sturgeon added that case numbers are so high, and the new variant is "so infectious" that further steps needed to be taken to stop people from interacting both indoors and outdoors.
These are all the new restrictions that were announced.
How have restrictions been tightened?
The First Minister said while the current lockdown restrictions seem to be having an effect, it is too soon to be confident that the situation is stabilising in Scotland, which is why new measures must be introduced.
The six tightened restrictions will come into place from Saturday (16 January):
Click and collect services
There will be limited availability of click and collect, with only retailers selling essential goods allowed to offer the service.
That includes clothes and footwear, baby equipment and books. All other click and collect services must stop.
The click and collect services that are allowed to continue must offer staggered appointments for queuing - and people will not be able to go inside shops to collect their packages.
Some businesses have already voluntarily suspended their click and collect option.
Ms Sturgeon said the rule is being brought in to reduce the reasons people have for leaving home.
Customers will no longer be able to go inside a cafe or restaurant for takeaway food or coffee.
Instead, any place offering takeaway goods must do so through a serving hatch or doorway.
Ms Sturgeon said this would reduce the risk of customers coming into contact with each other indoors.
Different areas of Scotland have different rules for outdoor alcohol consumption, but under the new restrictions drinking alcohol outside in public in all Level 4 areas will be against the law.
That means buying a takeaway pint and drinking it outdoors will not be allowed.
Again, Ms Sturgeon said this rule would underline the fact that people should not be leaving the house for socialising.
There will now be a legal obligation on employers to allow staff to work from home.
Statutory guidance will be introduced to make clear to employers that they need to support their workers to work from home where possible.
Ms Sturgeon said: "If your staff were working from home during the first lockdown last year, they should be doing so now."
In Level 4 areas, the guidance is that work inside homes should only go ahead if it is for essential house maintenance or upkeep - e.g. by tradespeople.
That guidance will now be put into law.
The final tightened restriction is intended to "close a loophole" in the stay at home order, Ms Sturgeon said.
Right now, the law states that people should only leave home for an essential purpose - but people could stay out and do something that is not essential without breaking the law.
The amendment will make clear that people should not leave or remain outside their homes unless it is for an essential purpose.
Nicola Sturgeon said this would provide legal clarity for any necessary enforcement of the rules.
She stressed that this does not mean there is a time limit for leaving the home for something essential, like exercise.