Musicians from across Scotland to play to honour NHS workers
Musicians across Scotland including Nicola Benedetti and composer James McMillan are to join together to play Somewhere Over the Rainbow in support of NHS workers.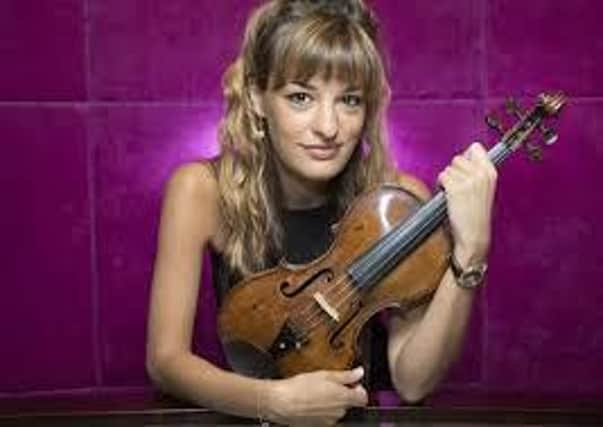 A campaign called We Make Music for the NHS has published music to allow young musicians playing different types of instruments to be able to join in and asked performers to record their rendition on video during the event tomorrow night at 8pm.
John Wallace, chair of the Music Education Partnership Group, which is coordinating the event, said: "It's a difficult time for all of us and we feel powerless - what can we do, how can we help. Well, maybe music, that most important of gifts that we're all born with, can help.
"I want to invite all of our children and young people from all over Scotland together to make music. We can all sing or play to the best of our abilities Somewhere over the Rainbow all together and we can dedicate it to our extraordinary NHS workers and social care workers, all of those on the frontline of this pandemic."
Ayrshire-born Benedetti, who was named BBC Young Musician of the Year in 2004, added: "I would like to encourage you all to take part in playing to or singing to the beautiful song Somewhere over the Rainbow."
The performances are timed to coincide with the weekly Clap for Carers, which has taken place in communities across the UK to thank those working on the frontline during the Coronavirus pandemic.
Italians and Spanish people have also been singing from their balconies and playing musical instruments in order to lift the spirits of not only their families, but their neighbours during the pandemic.
MacMillan said: "At the end of it, we'll emerge into a new normal where music will be more and more important to us and everyone we know. Somewhere Over the Rainbow is a song of great hope which looks forward to better times and that is what we're doing just now."
It emerged today that eleven NHS and care staff in Scotland have died from Covid-19.