Multiple deaths linked to COVID-19 confirmed at Edinburgh care home
As many as 13 deaths linked to suspected COVID-19 cases have been recorded at an Edinburgh care home.
Thirteen residents at an Edinburgh care home are believed to be among the latest elderly victims of the coronavirus.
Four Seasons Health Care confirmed there had been a number of deaths at the 88-room Guthrie House Care Home on Lasswade Road in Liberton.
The company, a major provider of care for the elderly, said it had strict protocols in place at its 187 homes in the UK.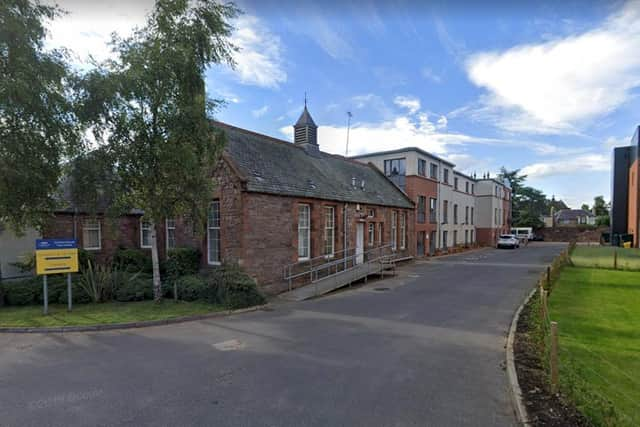 A Four Seasons Health Care spokeswoman said it was in the process of informing the relevant authorities of any cases among residents and staff.
She said: "With deep sadness, we can confirm that a number of residents who were displaying symptoms associated with coronavirus have passed away in our homes across the country. Our thoughts are with the families and friends of these residents and we are providing them with ongoing support at this difficult time.
"We are providing daily updates to care authorities on all confirmed and suspected cases of coronavirus among our residents and colleagues."
She confirmed the company has strict protocols on infectious diseases and regulations are in place across all the company's care homes to ensure the safety of its residents and staff.
She added: "We would like to thank our colleagues, who are working tirelessly to support our residents under difficult circumstances and we will continue to put all our resources and energy into supporting and protecting everyone in our homes."
Guthrie House, which cares for both publicly-funded and private residents, charges from £1,010 per week for nurse-attended care.
Figures for other types of care are not available.
It also offers palliative, end-of-life care and tends to the needs of residents recently released and recuperating after a hospital stay. It successfully met all the expected standards in its most recent Care Inspectorate report, compiled in February of this year.
A spokesperson for the Care Inspectorate said: "We are aware of the tragic deaths of residents at this care home as a result of suspected cases of COVID-19.
"Our thoughts are with the loved ones of those affected as well as the staff and wider community of the home.
"We have been notified of the circumstances and we are in contact with the care service and the local health and social care partnership during this difficult time.
"All of Scotland's social care sector is working tirelessly under very difficult circumstances to care for people during the pandemic and the Care Inspectorate is doing all it can to support them."
Comments
 0 comments
Want to join the conversation? Please or to comment on this article.