Lockdown extended in Scotland's west as Sturgeon puts more openings on hold
Fresh coronavirus lockdown measures have been imposed on parts of the west of Scotland as cornavirus cases continue to rise. People in East Dunbartonshire and Renfrewshire have been ordered not to go inside other houses or let people into their own homes in a bid to stem a surge of cases in recent weeks.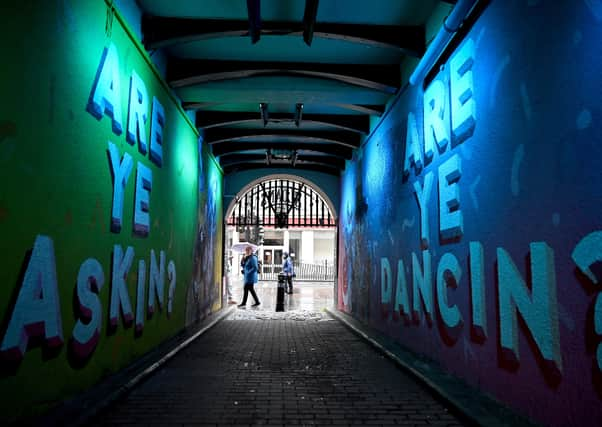 The measures were unveiled after a meeting of the Scottish Government Reslience Room (SGoRR) ,which also decided to continue with similar restrictions in Glasgow, West Dunbartonshire and East Renfrewshire Council areas that were imposed last week.
First Minister Nicola Sturgeon said afterwards: "Over recent weeks, we have seen a continued increase in new Covid-19 cases in the Greater Glasgow & Clyde Health Board area.
"Having looked at where cases are being identified, the advice from the public health experts managing this outbreak is that restrictions on indoor gatherings should be extended to Renfrewshire and East Dunbartonshire and continue for at least a further seven days in Glasgow, East 
Renfrewshire and West Dunbartonshire.
"I understand this will not be welcome news for people living in these areas but it is necessary to help us limit the spread of Covid-19. Acting now gives us the time and the space to protect people and get more control over the virus."
The changes came into effect from midnight.
Ms Sturgeon had earlier ruled out the prospect of Scotland moving into the next stage of coronavirus lockdown exit when she reviews the restrictions on Thursday after a "definite rise" in cases.
Some of the councils affected are also expected to advise against visiting more than one pub on a night out.
Ms Sturgeon warned earlier yesterday that she may have to "put the brakes" on any new changes, which could mean that the prospect of fans returning to football games is on hold and hopes of live music and theatres making a return are also scuppered.
There were 146 new positive cases reported yesterday. Although this is down on the 208 new cases the previous day, it still marks a surge in virus levels from six weeks ago when about 14 new cases a day were being reported.
The First Minister said: "Later this week we will have the latest three week review on the national restrictions that continue to be in place and I will confirm the outcome of that in Parliament on Thursday."
But Scotland can only move from phase three of the exit route map into phase four if the virus is no longer considered a "significant threat" to public health.
Ms Sturgeon added: "All the latest statistics are clear that would not be the case.
"And it may be, while those decisions have not been taken yet, it may be that we have to put the brakes on some further changes too."
The Scottish Government had earmarked the prospect of easing a number of changes planned from 14 September, depending on the outcome of Thursday's review.
The prospect of indoor soft play areas making a return, along with theatres and indoor live music venues, could also now be thwarted.
Sports stadiums were also hopeful of reopening for limited numbers of spectators, with physical distancing in place.
The restricted numbers at wedding and civil partnership receptions and funeral wakes were also in line to be eased, although not completely.
There will be a further review before a decision is taken on when non-essential offices and call centres can resume operations.
Greater Glasgow and Clyde remains a focus of concern in Scotland, with 78 new cases recorded there yesterday.
The proportion of people testing positive for the virus has also risen from under 1 per cent two weeks ago to 2.4 per cent now.
The latest figures show there were no new deaths and hospital cases are continuing to rise only modestly, up by 12 to 256.
But the country risks the prospect of a "mounting toll of illness and death" if action to combat coronavirus is to stop, Ms Sturgeon warned.
She said young people are currently making up a higher proportion of positive cases.
"If transmission takes hold again, even if it starts in the younger, healthier, part of the population, which it appears to be doing, because younger people are interacting more, it won't necessarily stay in that part of the population," she said.
"It will eventually seep into older and more vulnerable groups. To be blunt, some young people will go on to infect their older friends or relatives.
"And it is at that point we could see again more deaths and serious illnesses happen."
Ms Sturgeon said there is a "warning" in the rise in Covid-19 hospital admissions.
In the past three weeks, half of all hospital admissions have been in the Greater Glasgow and Clyde Health Board area, she added.
Comments
 0 comments
Want to join the conversation? Please or to comment on this article.