Is Europe having a second wave? Why coronavirus cases are rising sharply in Spain, France, Croatia and other countries
Boris Johnson said he believed Europe was seeing signs of a second wave, as cases crept steadily higher, but is that correct?
Germany recently reported its highest daily infection rate for coronavirus since April. Spain and Italy also logged their highest daily figures in months, and cases are rising steadily in France.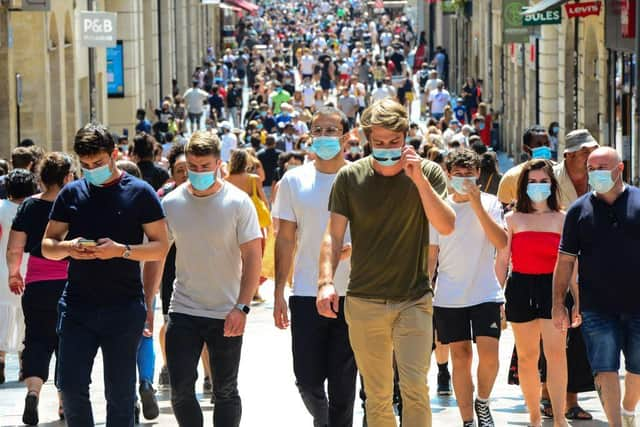 Back in July, Boris Johnson also said he believed Europe was seeing signs of a second wave, as cases crept steadily higher, but is that correct?
Here's everything we know.
Are we still in the first wave?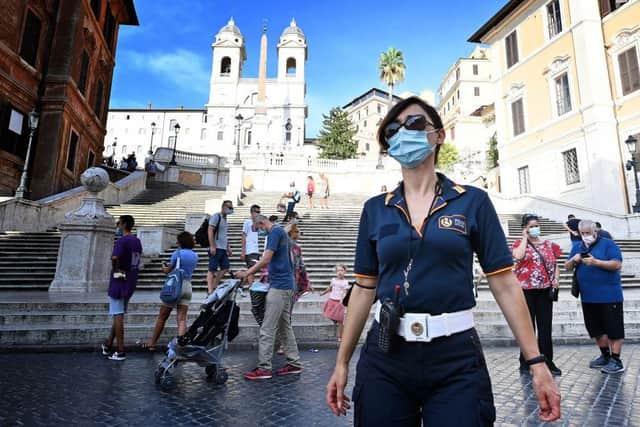 Many experts don't yet think we've escaped the clutches of the first wave of the coronavirus pandemic, never mind embarked on the second.
BBC Health Correspondent Nick Triggle says, "The truth is we are still in the first wave in Europe.
"The wave is being suppressed, but it is still there. Where we see cases rising, it is more a case that the defences are being breached."
Is there talk of a 'second wave' everywhere?
"What gets less attention is the fact that [case numbers are] falling in some places too," explains Triggle.
"Sweden and Portugal are both examples of this over the past month or so."
Stories of increases in coronavirus case numbers are always going to be more dramatic and more newsworthy than tales of a decrease in infections.
That lifting of restrictions was only possible due to a decrease in cases, yet focus turns - arguably understandably so - to countries which find themselves worse off.
Is it safe to compare statistics?
Even in countries where it cannot be denied that coronavirus cases are rising, have they risen to the levels we were seeing at the height of the pandemic, or simply to a new high in relation to a low starting point?
For example, a country could hypothetically record one Covid-19 case one day, and then five the next. That's a daily increase of 400 per cent, which, on paper, sounds alarming.
The UK recorded 1,182 new Covid-19 cases on 20 August. If that number was also to increase by four, that would 'only' be an increase of 0.3 per cent.
Figures can look very different when starting from different bases, and this is always worth bearing in mind.
How has testing affected things?
There's also the factor of increased testing. Testing for Covid-19 is far more prevalent than it was at the start of the crisis, meaning more cases are being picked up as more people have access to tests.
"It is a very mixed picture across Europe, reflecting the fact countries are just at different points of the first wave or having varying degrees of success in keeping it at bay," says Triggle.
Will there be a second wave?
Many experts believe the risk of a second wave is much more pronounced during the winter months, when a combination of colder temperatures and the resurgence of flu will put added strain on healthcare systems.
Sir John Bell, regius professor of medicine at the University of Oxford, said he thinks there is a "really bumpy" winter on the way.
Prof Bell told a Royal Society of Medicine webinar, "My bet is that we will get a second wave, and the vaccines won't get here in time to stop the second wave."
Could a vaccine stop a second wave?
Even if a vaccine was produced in time to potentially stave off a second wave, Prof Bell said he thought they would only work "a bit."
"They won't sterilise people," he said, but the professor did say any vaccine developed would "definitely be worth using in a population."
However, he added, "they're not going to solve this problem... There's nothing I can see that's going to make this an easy winter.
"And by the way, the rest of the world is still going to have Covid going through the winter."