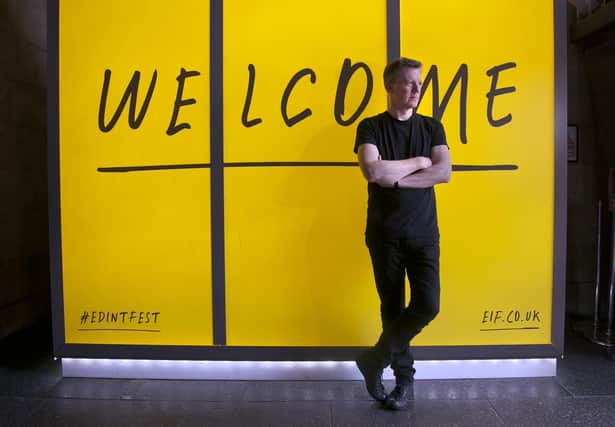 Fergus Linehan said those in charge of the city's major events had no excuse for not coming up with "brilliant thinking" to reshape them in time for their comeback, which he said could deliver their "most exciting year yet" next August.
The impact of major events has been under growing scrutiny amid concerns over rising tourism numbers, crowd congestion on roads, pavement and public transport during major events and the "commercialisation" of public spaces.
Mr Linehan, who is due to remain at the helm of the International Festival until its 75th anniversary in 2022, said there was now realisation in the city that "the old approach is no longer sustainable either environmentally, or in terms of the real value of the arts, which are much more than just a branding exercise."
He was speaking days after the official cancellation of the International Festival, as well as Fringe, Tattoo and the city's annual celebrations of literature and visual art, in the face of the social distancing restrictions introduced to help curb the spread of the coronavirus pandemic.
Mr Linehan also admitted he was "hugely concerned" that freelance crew and production staff would be out of work this August.
He said everything possible would be done to ensure their skills and expertise would not be lost and is convinced that his event would return "better than ever" in 2021.
The festivals, which have roots going to back to 1947, have grown to attract a combined audience of more than 4.4 million last year, with around 25,000 artists from 70 countries taking part in the world's second biggest event after the Olympics.
Experts have estimated their annual economic impact at around £1 billion with thousands of jobs supported.
However official studies have warned of the growing risk of a public backlash and called for events to be "carefully managed" in future to reduce the risk of the city reaching a "tipping point" for the way taxpayers feel about visitors.
Last summer the huge influx of visitors to Edinburgh was cited a key factor in the city being named one of the world's worst hotspots for "over-tourism" along with Rome, Barcelona and Venice.
Mr Linehan said: "Over the last 30 years or so, it's been easy to be drawn into a world in which the arts are framed as part of a wider economic regeneration agenda that's all about tourism and never-ending growth.
"The Edinburgh International Festival has always had an international mission, of course.
"But it shouldn't be beyond the wit of man to make it both a festival for the wider world, and a festival for Edinburgh and all its people."
He continued: "I think that after a year in which, for once, we don't have to produce a festival on a tight schedule, none of us are going to have any excuse for not coming up with some brilliant new thinking about what an international festival might look like, in those new times."