How many households can meet in Scotland? New rules and if extended households are exempt
First Minister Nicola Strugeon has announced tougher new restrictions in an effort to curb rising coronavirus infections
First Minister Nicola Sturgeon announced a number of tough new measures in a briefing on Tuesday 22 September, with the restrictions focusing on households and hospitality settings.
Here's everything you need to know about the changes.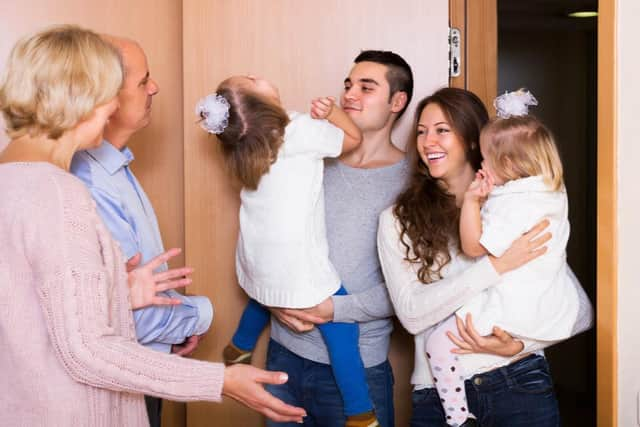 Can I mix with other households?
New regulations in regard to household mixing are to come into force in Scotland on Friday 25 September, but people are being asked to comply with these rules from Wednesday 23 September.
The new rules state that people must not meet people from any other households in their home, or another person's home, socially, unless they are part of an extended household.
Children whose parents do not live in the same household can move between homes, as can non-cohabiting couples, while exemptions also apply for childcare and tradespeople.
In private gardens or public outdoor spaces, a maximum of six people from two households can meet. Guidance states that you should limit the total number of households you meet in a day as far as possible.
Children under the age of 12 will be exempt from the limit of six people from two households when meeting outside, while those between 12 and 18 will be able to meet a limit of six others from six households outdoors.
A maximum of six people from two households can meet in public indoor spaces, such as pubs, restaurants and cafes, with children under the age of 12 from those two households not counting towards the limit.
However, from Friday 25 September pubs, restaurants and all other hospitality settings will be required to close at 10pm, and will be restricted to table service only.
People are also being advised against car-sharing, as there is a "significant risk of transmission", according to Test and Protect data.
What are the fines for breaking the rules?
Police and other relevant authorities have the power to enforce the law where people do not comply with the rules.
If police believe rules relating to social gatherings have been broken, and you are aged 18 or over, or you refuse to follow their instructions, they may issue a fixed penalty notice for £60. This will be reduced to £30 if it is paid within 28 days.
If a person has already received a fixed penalty notice, the amount will increase to £120 and double on each further repeat offence up to a maximum of £960.
Businesses and venues that breach the regulations will also be subject to prohibition notices, and potentially fixed penalties.
For both individuals and companies, if you refuse to pay a fixed penalty, or the police consider it necessary, you may also be taken to court and face the statutory maximum level fine of £10,000.
These measures are to remain in force for a further six months.