Gwyneth Paltrow: what were the actress's Long Covid comments on Goop blog - and is her fasting regime safe?
The Hollywood star has offered controversial advice on how to treat symptoms of Long Covid
The Sliding Doors actress claimed her regime was prescribed by a "functional medicine practitioner" although the name of this person has not been confirmed.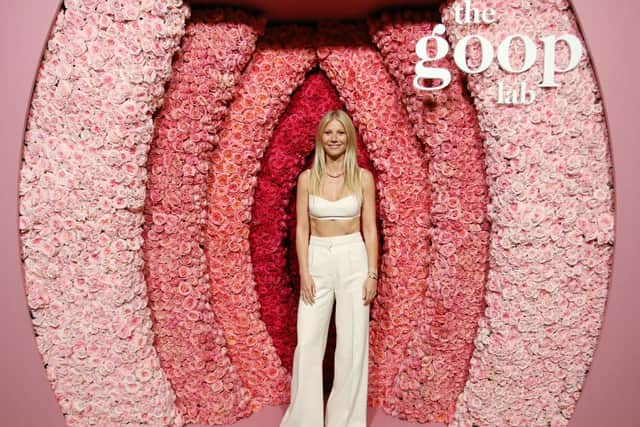 So, what is her regime and is it safe? This is what you need to know.
Long Covid is the term used to describe the long-term impact of coronavirus.
While most people will recover from coronavirus within two weeks of displaying symptoms, the time it takes to fully recover can vary significantly for each individual.
Some people have reported symptoms which continue for several weeks and months, meaning that although they no longer have the life-threatening virus, they can still be left feeling ill and very fatigued.
The NHS cites the following as common symptoms of Long Covid:
- Extreme tiredness (fatigue)
- Shortness of breath and/or chest pain or tightness
- Problems with memory and concentration ("brain fog")
- Difficulty sleeping (insomnia)
- Heart palpitations and/or dizziness
- Pins and needles and joint pain
- Feeling sick, diarrhoea, stomach aches, loss of appetite
- A high temperature, cough, headaches, sore throat, changes to sense of smell or taste
You should seek medical advice if you feel you are still extremely unwell following coronavirus or if your experience of the long-term effects of coronavirus worsen.
How does Gwyneth Paltrow recommend treating it?
The actress and lifestyle blogger shared on her website that she contracted Covid at the beginning of the pandemic, early last year.
In a post on her 'Goop' website, she said: "I had Covid-19 early on, and it left me with some long-tail fatigue and brain fog.
"In January, I had some tests done that showed really high levels of inflammation in my body."
She then went on to share how she has treated these symptoms - including a fasting regime, largely keto based diet and infrared saunas.
Paltrow stated she now fasts until 11am, avoids sugar and alcohol and eats a ketogenic, plant-based diet.
Ketogenic diets usually revolve around high fat, moderate protein and low carb macronutrients and would normally be high in animal produce and dairy, with little to no fruit or legumes consumed.
The diet is usually prescribed for people at risk of and diagnosed with diabetes, as well as epilepsy sufferers.
Paltrow went on to describe the regime as "like a gift to my body. I have energy, I'm working out in the mornings," adding that the regime was "all in service of healing."
What did the NHS say about her methods?
NHS England's national medical director, Professor Powis, told the BBC that Paltrow's method was "not the solution we'd recommend", suggesting it was adding to the spread of "misinformation".
Prof Powis said: "Like the virus, misinformation carries across borders and it mutates and it evolves,"
"So I think YouTube and other social media platforms have a real responsibility and opportunity here.
"In the last few days I see Gwyneth Paltrow is unfortunately suffering from the effects of Covid. We wish her well, but some of the solutions she's recommending are really not the solutions we'd recommend in the NHS.
"We need to take long Covid seriously and apply serious science. All influencers who use social media have a duty of responsibility and a duty of care around that."
How does the NHS recommend you treat Long Covid?
The NHS launched a 'Your COVID recovery' website in October 2020, with vast amounts of information on how to treat the various symptoms which could persist after contracting Covid.
The website lists a number of symptoms and provides information on how you can best manage your illness - including resting more, practising breathing techniques, varying your food content if your smell and taste is still affected and most importantly - listening to your body and being kind to yourself.