Global shortage of testing materials
The leading professional body for biomedical science say there is a worldwide shortage of precision plastic used to make testing kits for coronavirus which will not be ready until the middle of May.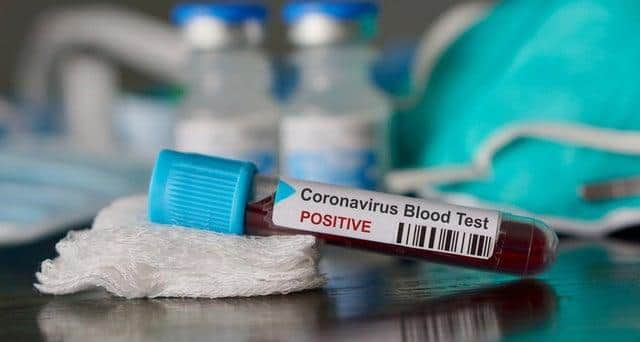 The Institute of Biomedical Science (IBMS) who represent 20,000 scientists and laboratory support workers in 61 countries claim there are adequate numbers of trained staff to carry out the vital testing work but the problem lies with the supply chain.UK Government health secretary Matt Hancock has set a target of 100,000 tests per day but at present they are struggling to meet 10,000 tests daily with a total of around 173,000 people in the UK having been tested and more than 38,000 positive cases.Scotland's chief medical officer Dr Catherine Calderwood is on record as saying that testing was becoming a "distraction" because it will not substantially halt the spread of the virus.This comes despite Germany which has a significantly lower death toll but more than double the cases of the UK conducting 350,000 tests a week.
The IBMS claim that despite Boris Johnson now saying that testing is "the way we will unlock the coronavirus puzzle" the UK in the first instance did not have a recognised testing strategy. They say there was the notion that the vulnerable could self-isolate while the rest of the population build up a 'herd immunity'.The IBMS are urging caution as testing is ramped up to ensure the supply chain is secured with the 'very real risk' that hospitals and pathology networks will run out of reagents and patients will not be able to be tested.They add that will impact on their care and lead to hospitals unable to manage patients safely as has been seen in other countries.CEO Doris Ann Williams MBE from the British In Vitro Diagnostics Association (BIVDA) said: "Provision of the different tests for this new disease is challenging; the IVD industry has been working to support the NHS to implement testing here in the UK, as it has been doing for healthcare systems around the world."The pinch point is availability from the manufacturers of PCR (polymerase chain reaction) test kits needed to work on their dedicated instrumentation.
The Prime Minister is intervening with the global heads of the companies involved to understand when they may be able to supply more test kits."The Government is also working with other suppliers to see what they can offer and to look at providing reagents to use on PCR instrumentation that does not require specific reagent kits."However, there is global demand and manufacturing capacity is being increased at pace, along with the logistics to distribute it but none of this can be achieved overnight. "As an industry, we can assure you that everything that can be done is being done to get testing kits and the materials needed to make them, to the right places as quickly as is humanly possible."Miles Briggs MSP, Scottish Conservatives health spokesperson said: "It is absolutely critical that we see a significant increase in access to testing to allow frontline staff to return to work not only in the NHS but across the key worker groups which are keeping the country running."The welcome move to increase testing capacity in England to 100,000 by the end of the months needs to be matched in Scotland with investment and resources to match the level of capacity in Scotland."It is clearly early days in how we manage the outbreak of the Coronavirus but it's clear that countries which have been successful in flattening in the peak and protecting the most vulnerable in society have put testing at the heart of their Coronavirus strategy."