Glasgow lockdown: What are new coronavirus restrictions for Scots in Glasgow, East Renfrewshire and West Dunbartonshire?
Scots living in Glasgow and western parts of the country have been ordered not to enter neighbouring households as lockdown measures are re-imposed to tackle a rise in coronavirus cases.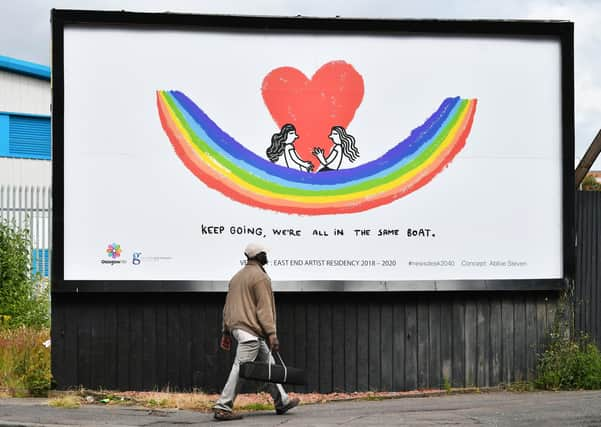 It is feared that the virus has been spreading in and between households in the area.
The tightening of regulations came as it was separately announced travellers from Greece would be required to self-isolate at home for 14 days on arrival in Scotland. The measure comes into effect from 4am tomorrow.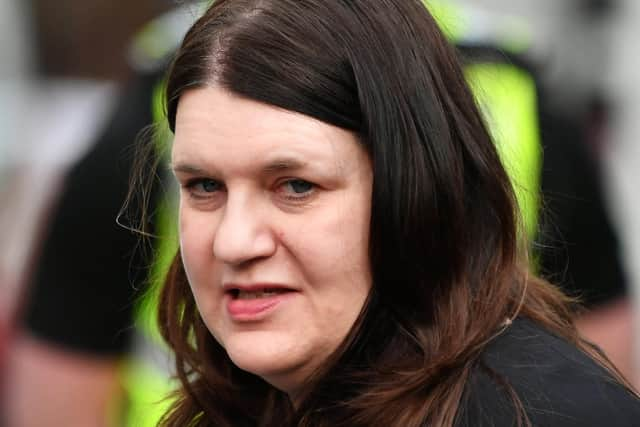 Visiting other households
The regulations on visiting other households will affect about 800,000 people living Glasgow, West Dunbartonshire and East Renfrewshire. The measures are in place for a fortnight, but will be reviewed in a week.
"The rise in new Covid-19 cases in all three of these local authority areas is of significant concern and these figures remind us all that the virus has not gone away," Ms Sturgeon said yesterday. "We are at a stage of this
pandemic where we must all act with extreme caution.
"Following discussions with local public health officials and local authorities, it is necessary to ask people in Glasgow, West Dunbartonshire and East Renfrewshire to limit their contact with other households.
"People living in these areas should not meet with other households in indoor household settings for at least two weeks, except where they are providing essential care and support, or have formed an extended household.
"People can continue to meet other households outside and in other settings, but I would ask everyone to be extra vigilant, to follow all guidance and to isolate and book a test if they have any symptoms."
The restrictions will affect 633,120 people living in Glasgow, 95,530 in East Renfrewshire and 88,930 in West Dunbartonshire.
Indoor visits to hospitals and care homes will be limited to essential visits only to protect the most vulnerable. Outdoor visits to care homes are permitted by three people from a maximum of two households, in line with current guidance.
Those households who have formed an extended household and people providing care and support, such as caring for an elderly family member or delivering shopping, will be allowed to continue to meet indoors with enhanced hygiene measures in place.
'Test no substitute for self-isolating'
Ms Sturgeon said: "I want to emphasise that getting a test – and even getting a negative result – is not a substitute for self-isolating.
"If you have symptoms, or if you are contacted by our Test and Protect team and told to do so, you will need to self-isolate. "I understand this will not be welcome news for people living in Glasgow, East Renfrewshire and West Dunbartonshire, but it is necessary to help us limit the spread of Covid-19. Acting now gives us the time and the space to protect people and get more control over the virus."
It has emerged that 135 of the 314 new cases in Scotland over the past two days had been in the Greater Glasgow and Clyde area.
Glasgow City Council leader Susan Aitken said last night: "I would rather Glasgow doesn't have to go back into even these limited restrictions, but it is vital that we move quickly to stop any outbreak before it gets out of hand.
"We must all now follow these new guidelines. None of us wants to see our schools or businesses close again and this early intervention will help prevent more drastic measures having to be taken in future."
The daily incidence rate of Covid-19 is now almost 33 new cases per 100,000 people in West Dunbartonshire, 22 in Glasgow and almost 19 in East Renfrewshire. The rate for the rest of Scotland is just over ten.
Lockdown measures had previously been re-imposed on Aberdeen last month.
Comments
 0 comments
Want to join the conversation? Please or to comment on this article.