Families who have lost a loved one during the coronavirus outbreak should not delay funerals until after restrictions are lifted, Scotland's chief medical officer has said.
Dr Gregor Smith said there was anecdotal evidence some people were postponing the funeral process, which could create a backlog.
Social distancing rules mean only immediate family members can attend funerals during the epidemic.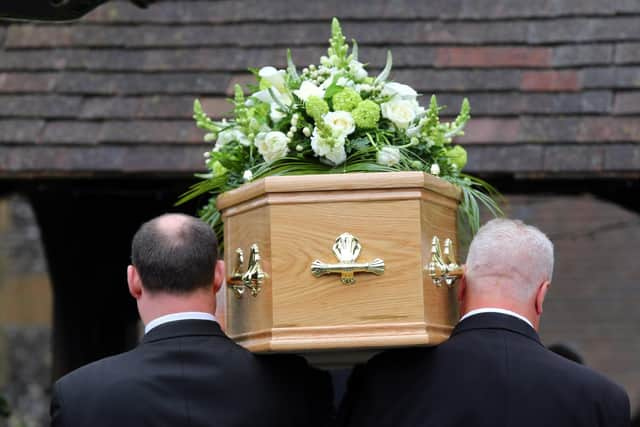 However, delaying funerals in anticipation of the restrictions being lifted could put a strain on mortuary services.
Speaking at the First Minister's daily coronavirus briefing, the interim chief medical officer said: "The sector can cope, if everyone understands and appreciates the circumstances that we find ourselves in and continues to arrange a funeral for loved ones as normal, and I do stress, without delay."
He continued: "At this time, it's very important that people do not delay funerals of their loved ones.
"It's important that people are able to grieve the passing of a loved one, but delaying the funeral in anticipation of social distancing measures being lifted could increase strain on funeral and mortuary services responding to coronavirus."
Dr Smith said that in a normal year there were an average of around 1,000 deaths in Scotland each week.
He added: "The funeral process is something which is a really important part of our society and allows many people that closure to move on and allows people to start dealing with things.
"It's not in response to any kind of data... but actually what we're seeing is anecdotal reports within the system of people starting to delay the process of going through funeral arrangements."
He said it was important that Scotland avoid a backlog of funerals and the Scottish Government would publish advice for the funeral industry which would help with this.