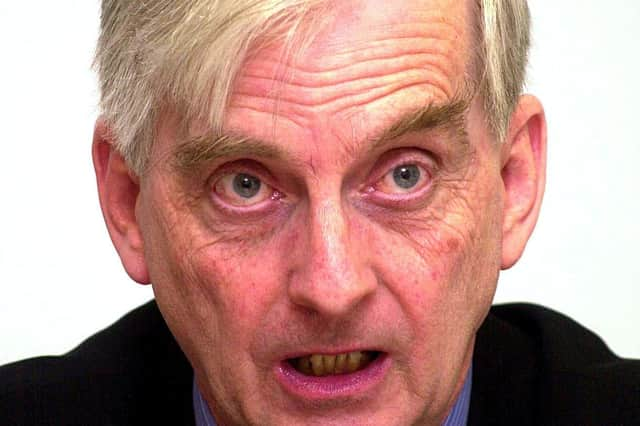 Expert urges Scottish Government to bid for new antibody test
Professor Hugh Pennington was reacting to the announcement by Public Health England (PHE) endorsing the test, which has been validated by experts at its Porton Down facility.
The test made by Swiss pharmaceutical giant Roche, has previously been called a "game-changer" by Prime Minister Boris Johnson and picks up 100 per cent of cases where somebody has had coronavirus in the past.
Experts believe those who have had Covid-19 develop a degree of immunity, meaning it could prove a useful tool for helping to ease lockdown restrictions.
Number 10 said the new antibody test would "certainly" be available on the NHS but commercial discussions with Roche are ongoing.
Professor Pennington, from the University of Aberdeen, said Scotland had been low on the list in terms of ordering medicines before and "might be second" behind England this time.
He said: "It could be rolled out in Scotland but at the end of the day it's made by Roche and we'd have to get our order in for it.
"I don't know what the plans are in terms of what number of tests are available or where it would be done.
"In theory it could be used in Scotland and I would hope that the Scottish Government is talking to Public Health England and to Roche - they'll obviously have to negotiate a deal if the test is going to be made available in any numbers.
"But it didn't sound like that's going to happen this month - it might take a good bit longer than that to get capacity for the test."
The Prime Minister's official spokesman said the idea of an "immunity certificate" was still under consideration if science showed that people developed immunity to Covid-19.
Professor John Newton, national coordinator of the UK Coronavirus Testing Programme, said although it was still unclear to what extent the presence of antibodies indicated immunity, the test was a "very positive development".
Professor Pennington added: "We need to find out how good the test really is and it shouldn't be difficult to get that information and they'd have to buy it as it's made by a commercial company.
"Scotland has been low on the list in terms of ordering things before and I would hope they get their bid in quickly for when the test is going to be available.
"I would be very surprised if this test was a "game changer" - it would be very useful to know who's had the virus as that would give us a clue as to how many cases there have been under the radar in Scotland.
"The test that's available now [in Scotland] is a very good one that can tell if someone has the virus and we should be testing people in care homes to make sure their not carrying it in with them unbeknownst to them.
"I would hope the top priority for the Scottish Government continues to be the test that is available - developing capacity so they can do the 'test, trace and isolate' as soon as possible and the antibody test would come later."