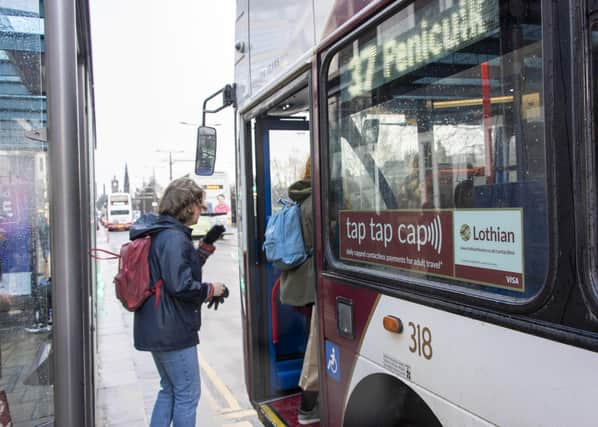 Friends of the Earth Scotland and Scottish Labour are urging the Scottish Government to allow key workers to travel for free after a financial package for bus firms was announced yesterday.
The First Minister, Nicola Sturgeon, has said that concessionary fare forecasts would still be paid to bus companies, despite a 70 per cent reduction in passenger numbers as a result of the coronavirus lockdown.
Scottish Labour's transport spokesperson, Colin Smyth, said the financial support would help keep routes running, and that workers "continuing to keep out transport system going deserve our thanks". However he added: "Public transport will be vital to get many critical workers to their place of work, such as our NHS staff.
"The Scottish Government should work with bus firms to support those workers by extending free bus travel to those staff during this crisis."
Mr Smyth said this could be implemented easily by using NHS staff ID passes and would remove "an additional cost" from vital workers during the pandemic.
And Friends of the Earth Scotland air pollution campaigner Gavin Thomson said the increased government support for buses "recognises the key role that bus services play for critical workers, such as NHS staff. Government and industry should also be exploring whether those critical staff could be exempted from fares during this crisis."
"Under the conditions of the lockdown, very few of us will be taking public transport at the moment and services are already being reduced.
"We echo the deserved praise for those public transport workers who are continuing to provide these vital public services throughout this period. Any government support for the bus industry during this crisis, or in future, should ensure these vital workers are prioritised and protected."
A Transport Scotland spokesman said: "Throughout these challenging circumstances, our immediate priority is to work closely with industry partners to ensure we can provide essential public transport services for key workers, including NHS staff.
"As we continue to tackle the COVID-19 Emergency we need to ensure that our resources to support the NHS are focused on areas which support our valued NHS staff and will achieve the best outcomes for the people of Scotland.
"We are ensuring services continue to run by providing public transport operators with significant financial support at a time when revenues are considerably reduced.
"We are already allowing bus operators to access the £260 million that we would typically spend every year on supporting bus services prior to the downturn. CalMac fares are being frozen and we are in the final stages of drawing up revised contracts to provide financial security for our rail franchisees."